Usually, the process of changing your brand from child-star presenter to adult presenter can prove to be a difficult challenge to overcome.
Viewers, especially the ones who grew up with you, tend to find it difficult to accept the change.
However, one entertainment personality who has managed to overcome that hurdle with ease is Hush presenter Zola Hashatsi.
ZAlebs had a chat with the former Craz-E presenter about his new show, and the dilemma of having celebrity friends when you're an entertainment presenter.
As a host of the show that is all about entertainment and celebrity gossip, doesn't that create enemies for you in the industry?
If it's the truth then it can't be gossip. We have a platform for the stars to give us their two cents or their side of the story - unlike other Sunday tabloids
There are other shows that are all about the best parties, celebs and fashion trends. How is Hush different from those shows?
Hush is fresh, spunky, zainy and has Refilwe Modiselle and Zola Hashatsi on board. What more can you ask for?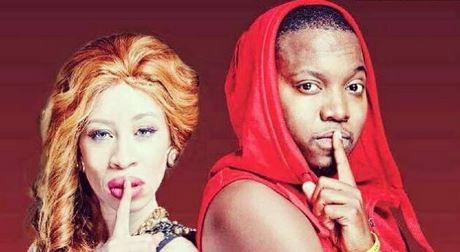 Attending the A-list parties means you always have to look your best. Who do you prefer to be dressed by when out on the town?
I always work with different stylists or designers such as the likes of Zano Sithetho of Zano Skorch, Ephraim Molingoana of Ephymol. I've also been in talks with Paledi Segapo of Palse for some styling ideas but you know sometimes I walk into a store and just ask for the outfit that the Mannequin is wearing!
How would you describe your style?
I dress as per the theme of the occasion or how I feel. I'm not a big fan of dressing up. I do if I have to, or must, or get paid to (laughs).
Would you describe yourself as a party animal and an outgoing person?
Party animal? Well, yeah, back in the child star days. Now I enjoy chilling indoors with friends and family or road trips. So it's 50/50 indoors and outgoing!
Looking back to those days when you presented kids shows, have you ever thought you will stay in the industry for this long?
Absolutely, there's more to come! With love, dedication, respect, and discipline for the craft, yourself and your peers, and not forgetting passion, you will go far! In AKA's words, "No plan B, this is all I know".
Do you have other things you are doing on the side other than TV?
Well I act, write, produce, and I want to learn to direct, so, it's all TV rounded and theatre too! I'm also into mining too, but that's a discussion for another day.
In your opinion, what are the pros and cons of having celebrity friends?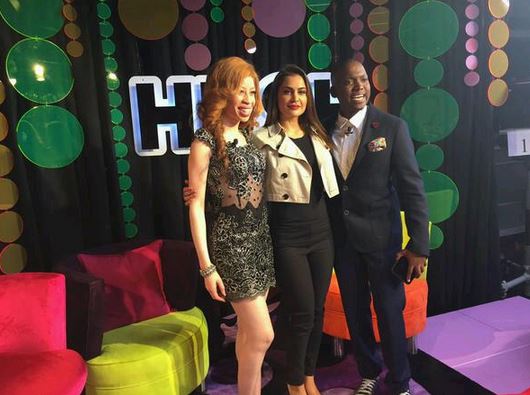 I don't like labelling folks but I prefer authentic human beings. We have discovered that some celebrity "friends" are fake. You need to know who is who in the zoo. Who will take a bullet for you, who will help you at 2am when your car is stuck and phone battery is dead so you can't call the AA. You need to keep those that will forever be there even after the credits have rolled, the contract has ended, and there's NO MORE 3Talk!