Zola Nombona
is a talented South African actress prominent for her starring role as Shado in SABC1's drama series, Intersexions.
Zola is one of Mzansi's talented actresses whose on-screen presence has got so much recognition throughout the country. She also dabbles in the music industry and that has contributed towards growing her fan base.
With the news of her expecting her first child many are still wondering who the baby daddy as she's never shared that information with anyone.
Here's her biography
Zola Nombona Baby
When Zola Nombona announced that she was pregnant, congratulatory messages couldn't stop pouring in for the actress.
The bundle of joy is finally here!
Zola
shared a picture of her son's footprints and his name as well. The two images were simply captioned;
"Cebelihle"


Congratulations to Zola.
Zola Nombona Babby Daddy
When
Zola Nombona
, announced that she's expecting a baby fans celebrated with the actress. The actress ushered into the love month in style, debuting her
baby bump
on Instagram. The question however still remained for many as to who the baby daddy was.
Zola Nombona
, celebrated the baby shower of her upcoming bundle of joy. The
baby shower
's decor had a touch of yellow and pink, which was a big hint to everybody that the actress is expecting a baby girl. However, the actress did not reveal the gender of the baby.
However, the cat is out of the bag and Zola Nombona is quite happy in her relationship.
Zola Nombona
and
Thomas Gumede
both revealed that they are expecting however they did this on separate occasions, but fans were quick to put two and two together.
After assessing the ultrasound pictures that the stars both shared on social media, it seems as though the couple is expecting their first baby together and fans are ecstatic.
However, it seems Mzansi has got it all wrong and Thomas is here to clarify the matter.
He joked about the little revelation on Twitter by saying that was what people actually saw was the baby's name but no one is buying it as there is also a date of birth written which is the same as Zola's 10/03/1992 on the ultrasound.
So who is Zola Nombona's baby daddy?
Zola Nombona Age

Zola Nombona was born on the 10th of March in 1992. She is 28 years old.


Zola Nombona Education

When she was in grade10 she had to choose subjects and she chose Dramatic Arts. Zola Nombona had a very lengthy conversation with her father about what she wanted to study. The one condition her father set for her was that she also had to take Pure Maths and Physics as part of her subjects.

She then attended Victoria Girls High School, where she pursued drama and acting. She later proceeded to the University of the Witwatersrand where she majored in Dramatic Arts honours degree.


Zola Nombona Family

Zola Nombona has a younger sister that goes by the name Unatho Nombona. They look alike and they could easily pass of for twins. Her younger sister also loves to share some images on Instagram where she is all dolled up and looking like a million bucks.


Zola Nombona Boyfriend

At one point, in 2018 Zola Nombona was rumoured to be romantically involved with a well renowned sports anchor. All fingers pointed at Robert Marawa and it seems the two were really happy together.




However, it seems that relationship did not last.


Zola Nombona Career
Zola landed her first majorly acting job as an actress for the drama series Intersexions. Her talent on-screen is unmatched and fans adore her for this.
In 2018, she landed a role on the series iNumber Number which was the work of Sdumo Mtshali. The series is said to build on the original movie's tense high stakes action and suspense, ensuring that viewers are kept on the edge of their seats every episode.
Just like the film, the heartbeat of
iNumber Number
relates the relationship between Chilli and Shoes, whose brotherhood bond comes under a dangerous threat. The likes of
Sonia Sedibe
and
Thishiwe Ziqubu
also appeared on the series.
Siyabonga Twala and Zola Nombona were officially cast as husband and wife in the renowned play known as
The Suit
which tells the story of Philemon, a man who discovers his wife Matilda in bed with a lover. The man flees, leaving his suit behind.
The suit is then used a to serve as a physical reminder of Philemon (Siya) and Matilda's (Zola) dead relationship and the woman's infidelity plus the husband's cold-hearted revenge.
Zola Nombona
, also portrays the character of
Monde
; a gorgeous celebrity who is apprehended for possession of her boyfriend's cocaine on Mzansi's favourite television series, Lockdown. On the
star-studded show
, she navigates around getting out of the prison cells by seducing the prisoner's governor's son to give her information to put her plan in motion, but her plain hits a rock button as she is busted.
When she's not on-screen nurturing her acting career, it seems Zola has got pipes for days. Zola Nombona has released the song
I Like It
with Dj Active and it featured Emza and Mpumi.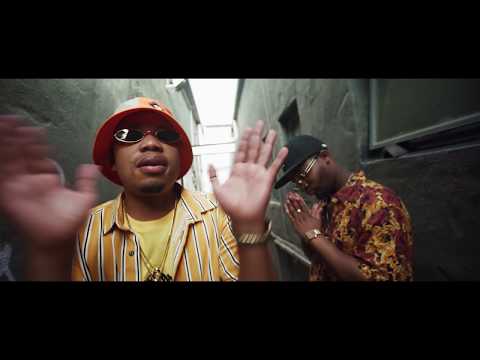 Her second single she realeased was titled Mr Luu X MSK. In 2018 she released a song titled, Move which was featured on the House of Helen Vol. 1 album.
Zola Nombona Awards & Nominations
Her work has been recognised throughout the years and here are some of the awards and nominations she's earned.
2016: Golden Horn Award for Best Achievement by a Lead Actress in a Made for TV Movie (Won)
2017: Golden Horn Award for Best Actress in a TV Comedy (Nomination)
2018 and 2019: Golden Horn Award for Best Actress in a Lead Role in TV Drama (Nomination)
2020 - Best Actress at the SAFTAs (Nomination)
Also read - 5 reasons why we love Zola Nombona
Zola Nombona Hairstyles

As an individual, you know what suits you and what definitely does not look good on you, especially when it comes to clothes and hair. But when it comes to Zola, it just seems like every hairstyle looks great on her.

Rocking a high-top fade trimmed to perfection.




Rocking those cool braids.




Her weave cannot be overlooked either.




This woollen dreadlock look needs to come back.


Zola Nombona Brand Endorsements

In 2019, Zola Nombona clinched a deal with a popular beauty brand, Avroy Shlain where she became their brand ambassador.




"I'm humbled to announce that Avroy Shlain SA has chosen me as their new Brand Ambassador. I am thrilled to be part of a brand that celebrates strong, confident and beautiful women." she shared the great news.

Main image credit: Instagram