The 21st South African Music Awards (SAMAs) were held this weekend at the Sun City Superbowl, and like any other coveted awards evening, there was an array of pizzazz, allure, countless surprises and, as always, a little bit of juicy drama.
We count down five of the top SAMAs moments, starting off with the band that scooped some of the most sought-after awards, before ending off with a little bit of beef between two lovely ladies.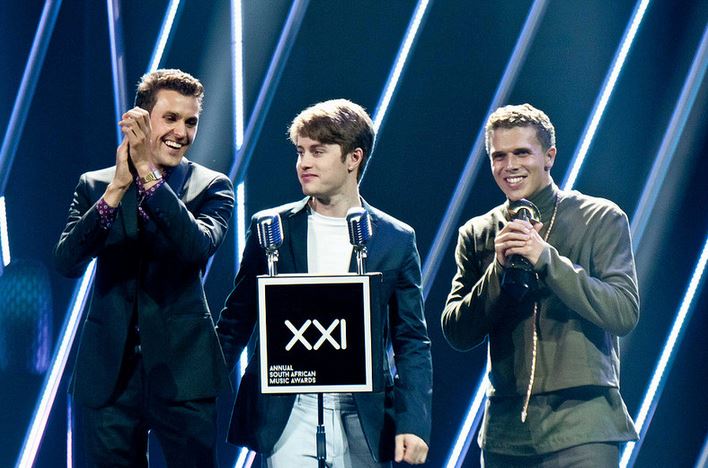 Beatenberg
The trio, which consists of Matthew Field, Ross Dorkin and Robin Brink, were nominated seven times. Amazingly, they won six awards at the stellar event. Those included the following: Album of the Year, Duo or Group of the Year, Best Pop Album, Best Selling Ring-Back Tone, Best Selling Full-Track Download, and the SAMPRA Award for the Highest Airplay of the Year.
Botlhale Boikanyo
This 13-year-old songbird brought the crowd to tears with her heartfelt rendition of a poem entitled The Soil. Her soulful voice literally sent a tingle down my spine, and there's no doubt that she's a star to look out for. 
HHP
Despite the fact that there was a lot of initial shade thrown his way, the evening's host, HHP, flawlessly delivered a spectacular presentation. He performed a list of covers from AKA, Beatenberg, Cassper Nyovest and DJ Merlon, and was definitely an all-round crowd pleaser.
Simphiwe Dana
She did what? In a country that is truly rich in its diversity, Simphiwe Dana excelled at revelling in our multi-cultural democracy by performing in Afrikaans. The afro-soul performer took to the stage with Kurt Darren, and the duo brought a lot of smiles with their outstanding showing. And we're sure she's going to bring even more smiles this week at her 10 year anniversary show on Friday
Penny Lebyane vs Lerato Kganyago
So who doesn't sit around at these awards evenings and eagerly wait for the shoe to drop? Lerato was in charge of doing winner interviews in The Green Room, and was constantly slated for her lack of music knowledge. Penny took it one step further when she lashed out on Twitter, saying that 'It always helps to put on the dress take and get someone to take a picture before you work on the Red Carpet...squeezed boobs are a no no..'. Lerato stood her ground though, later replying that 'I've come a long way, "shades" from peers mean NOTHING to me, giving me constructive criticism, to help me grow, now that's GROWN UP stuff!'.

And now that the dust has settled and the winners have been announced, we can all bounce back to reality and hopefully pray that the long weekends to come bring their own sort of Twitter entertainment.