Saturday was a night of glitz and glam at the Durban ICC this past weekend as our actors dazzled the red carpet at the Royalty Soapie Awards.
But before the night began I was able to witness RSA founder and actress Winnie Ntshaba and Muvhango actress Phindile Gwala engage with local young people, giving them exposure and expert insight on today's television landscape.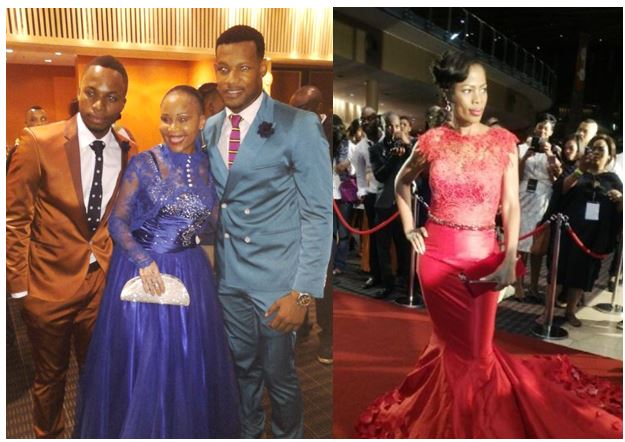 Winnie Ntshaba urged students to focus and encouraged them to have a goal and to work hard to reach it.
"Entry into the television industry must be for the right reasons; it's a lot of work, with long hours and challenging scripts." She said.
Muvhango star Phindile Gwala spoke about developing staying power and warned about the pitfalls of getting caught up in negative influences:
"It starts with knowing yourself and not letting the idea of the character go to your head. You need to have a strategic plan for yourself and you should review that plan every year. Finally, an education is critical. Without education, you cannot have staying power."
Even though the awards ceremony has reached its 2nd year, it was clear that the Royalty Soapie Awards still need some much-needed marketing. The venue was not as packed as it normally gets  with other events which was a bit disappointing. The weather also threatened to dampen the mood, but it could not stop SA's best talent from shining and of course posing for cameras.
I must really applaud the organisers for being great timekeepers, the awards started exactly at 20:00, opening with the overplayed song of the year Koze Kuse by Mondli Ngcobo and DJ Merlon.
The highlight of the night was when Winnie Ntshaba honoured Mfundi Vundla for being an industry pioneer although he was not at the awards; I guess Winnie has no hard feelings against her former boss!