What's the story? An anonymous bully, known as "Die Laksman," has got the Grade 8 students of Randburg High School living in constant fear. The headmaster employs Agent 2000, a young, tech-savvy detective, to catch the bully. Agent 2000, otherwise known as Walter, suddenly finds himself leaving home schooling behind and wearing a uniform every day when he enrolls as a student in order to investigate the recurring events. While undercover, he makes new friends and falls in love for the first time. His secret identity puts these new relationships in jeopardy and he must decide whether to reveal himself at the cost of catching "Die Laksman." The movie is shot in Afrikaans with English subtitles.
Who's in it? Paul Loots (Roepman) plays Walter. Other local actors popping up include Ruan Wessels (Hoofmeisie), Shaleen Surtie-Richards, Amalia Uys, Hannes Brummer, Karen Wessels as Walter's mom and David James (District 9) as his dad.
Who's the director? Stefan Niewoudt, who also directed Ek Joke Net and Bakgat 3.
What will you remember? Your own school years and the mischief and fun that comes with it. 
What's the best scene? There are quite a few funny scenes that capture the essence of attending a typical South African high school. The action or fight scenes also stand out as they are handled quite well and shot in rather thrilling slow-motion.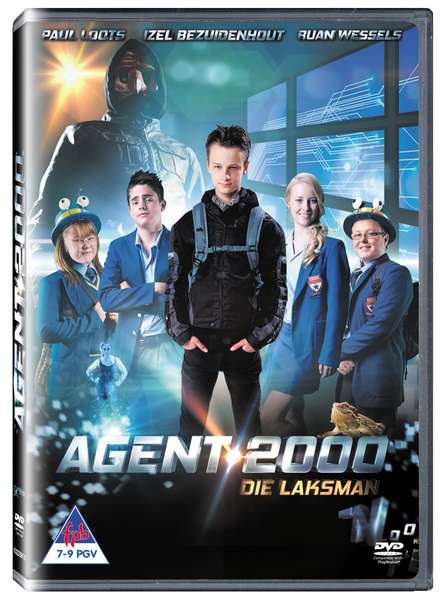 ​With what piece of information can you impress your friends? Walter's two sisters in the movie are played by his sisters in real life.
What did others have to say?
South Africa does its own version of James Bond, with a school boy as the hero. www.moviesite.co.za
Afrikaans teen high school movie, from the same stable as Hoofmeisie, but with more emphasis on the boys this time. www.iol.co.za
RATING: 6