AKA is ready to drop another video. This time, the rapper will release the visuals for his track Sim Dope, which is one of the catchiest tunes on his Levels album.
AKA announced the news on Instagram by posting the artwork for the track with the caption: "SIM DOPE… Coming Soon."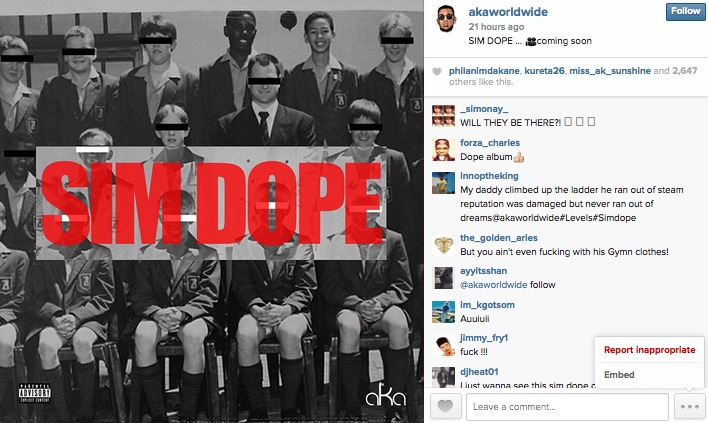 The announcement received a lot of excitement from fans, which means the song is already lined up to be one of our next favourites. The rapper tends to go beyond his fans' expectations when it comes to music video. His All Eyes on Me video received great reviews and the song is a definite hit. It even got a nomination for Best Collaboration at this year's Metro FM Music Awards.
But the real question is; will Sim Dope be his biggest hit yet?