Celebrity couple DJ Zinhle and AKA have just made our hearts melt by sharing the most personal picture they've ever placed on social media.
Aaw schucks! AKA is really showing signs of becoming one of the best celebrity dads in the industry. Just a few minutes ago the father to be, shared an Instagram photo of his unborn baby's ultrasound. Who ever would have thought that AKA would show what we would consider the most intimate, special and private moment of his life with the world? Although it should also be added that it is his proudest moment, and maybe that's why it was shared.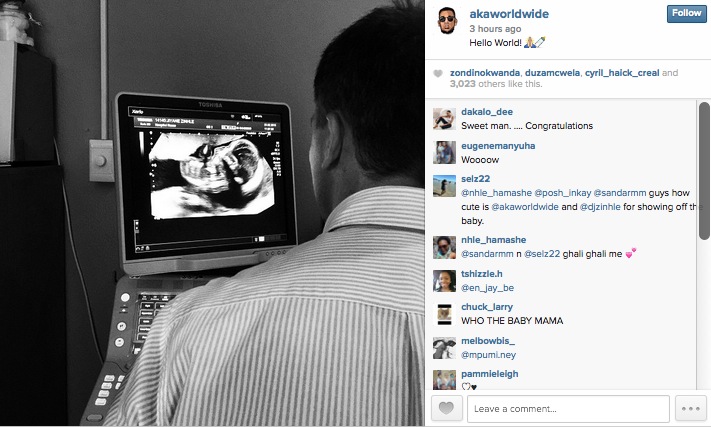 A week ago AKA and his girlfriend DJ Zinhle confirmed that they are with child. Zinhle, who is also quite private when it comes to her personal life, has opened up a great deal about her pregnancy and the father of her child.
As an aside, we came across some of these pictures from AKA's surprise appearance at The House Group Orphanage & Female shelter in Hillbrow. It's clear that the kids love AKA, and he seems to get along with them very well. His little baby girl or boy will definitely love their famous daddy and mommy.