We all know that AKA is not afraid to speak his mind.
That's why we were not surprised after seeing his tweets about iFani's I Believes in Me [2nd Quadrant] album. iFani's album, which dropped in April, went gold on the first day. Yes! He sold 20 000 copies. How did he do it?
Well, according to Sony Music, the rapper "actively pre-sold his album via every radio, TV, print and online interview, pre-sold to everyone from corporate clients, to small indies, and the most important people in his career, his fans".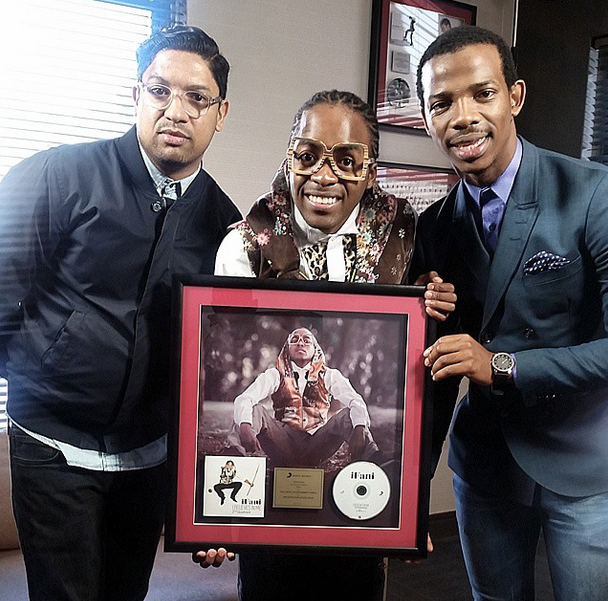 However, AKA and others are not convinced. The rapper, who's close to reaching gold, started by tweeting:

Although this was not meant as an attack or shade, some people felt that AKA was being hater. He quickly cleared things up.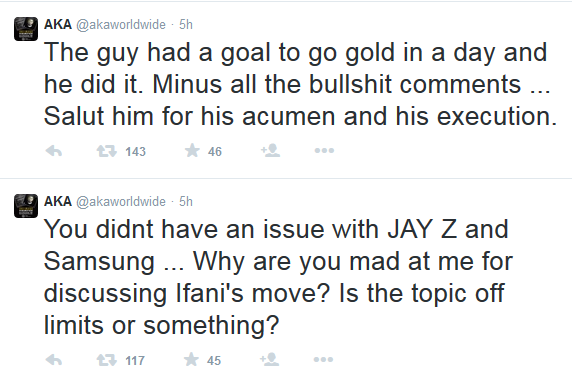 Note hate or shade, right? 
iFani and Redd's cleared the air about his album sales.


Things quickly escalated from there.