2014 has started with a bang when it comes to setting the fashion trends for the year at all the most high profile events. I am including The Golden Globe Awards in my definition of "High Profile" of course. We can all take a few tips from actresses like Lupita Nyong'o , Zooey Deschanel ,Taylor Swift , Olivia Wilde and Mila Kunis who were among the best dressed. So how did they get it right? 
This year the stars went for color; from the vivid to the vibrant, and it worked for them- We're positive it can work for you! Here are a few tips for choosing the perfect colour for you: 
•

Warmer skin tones (darker) or olive skin tones tend to be better suited in warmer colors. Reds, golds, oranges, yellows, camels and dark browns all look great.
•

Usually neutral skin tones will sway to either warm or cold colors, but overall you can pretty much wear any color your little heart desires.
•

If you're a cooler(lighter) skin tone that falls within the pinks, blues and purples, colder colors will look best on you. That being said, purples, blues, greens and pinks look great with your skin.
"The best colour in the whole world is the one that looks good on you."
― Coco Chanel 
And of course there is always the case of what not to do or shall I say what not to wear: Don't mix colors and texture too much, always keep it clean and simple; "Simplicity is the keynote of all true elegance." ― Coco Chanel
Always choose clothes that fit to your body type and structure and that will enhance your figure.  Nothing worst then an ill fitted outfit , a great example of  this is, Lena Dunhams golden globes look, perfect colour however the fit was not great.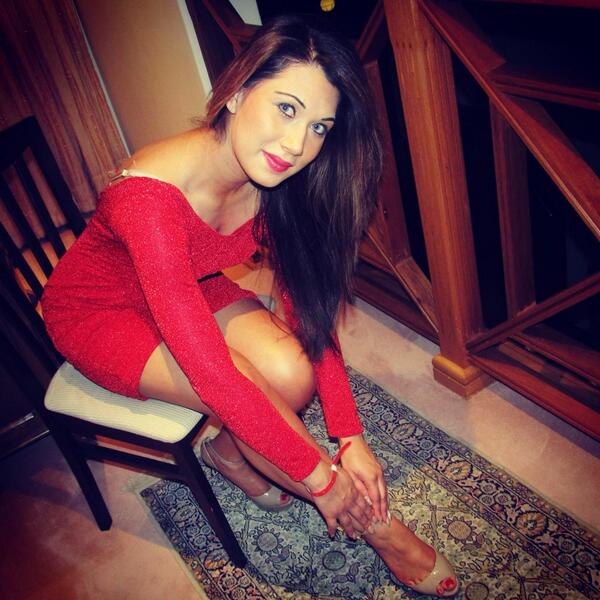 Mamtaz Khan (Image credit: Mamtaz Khan Twitter Profile)
While enjoying the colorful summer let's keep in mind the up and coming spring trends for 2014: 
•

From bright colors to pastels, spring is the season to go pastel,
•

The Wide-Leg Trousers are definitely making a comeback; these trousers are easy to wear and add an essence of high fashion ultra chic look to your wardrobe. Remember to choose the correct fit and cut for your body type
•

Summer saw the mid skirt and mini skirt however in spring the length of the skirt is now between a mini and maxi, called the Tea-Length Skirts, pair this with a cropped top for a flirty and sexy look
"Dress shabbily and they remember the dress; dress impeccably and they remember the woman."
― Coco Chanel