Onto it once again, the ZAlebs team were out and about on Sunday, but before you judge us, we did go to church first! Whilst gallivanting around the streets of Joburg we made our way to DJ Milkshake's video shoot for his latest single My Own which is on heavy rotation on every urban radio station at the moment. Featuring hip hop heavyweights, Anatii and Cassper Nyovest, we were certain that this music video shoot was going to be a serious jump!
On our arrival we caught up with the man of the moment himself, DJ Milkshake or "Shake" as his stylist refers to him. Before we sat down to have a chat with him we couldn't help but notice the DJ's very interesting all black attire...hmmm this hip hop life is no joke hey.  
Going straight into our chat with him we were eager to find out what the concept of the video was about and this is what he had to say:
"In short it's a very mature video; we're trying to go for that sophisticated theme. The video is basically depicting where I'm at in my career at the moment, I'm at the top of my game. I'm definitely not up and coming and I feel like I have a lot of wisdom to share with people and that's what I'm trying to convey with this music video. Also from a styling perspective I'm trying to branch off on my own and do something interesting which I hope the masses will enjoy"
Speaking about style, we couldn't pass up on the opportunity to ask DJ Milkshake about the inspiration behind his attire and who actually came up with the look. And yes we did ask him about the pants.
"Funny enough the pants I designed myself and they're very comfortable in terms of the leather and the stretch. It also has a bit of padding to it so yeah man they're very comfortable. I had to get something truly unique hence the title of the track My Own.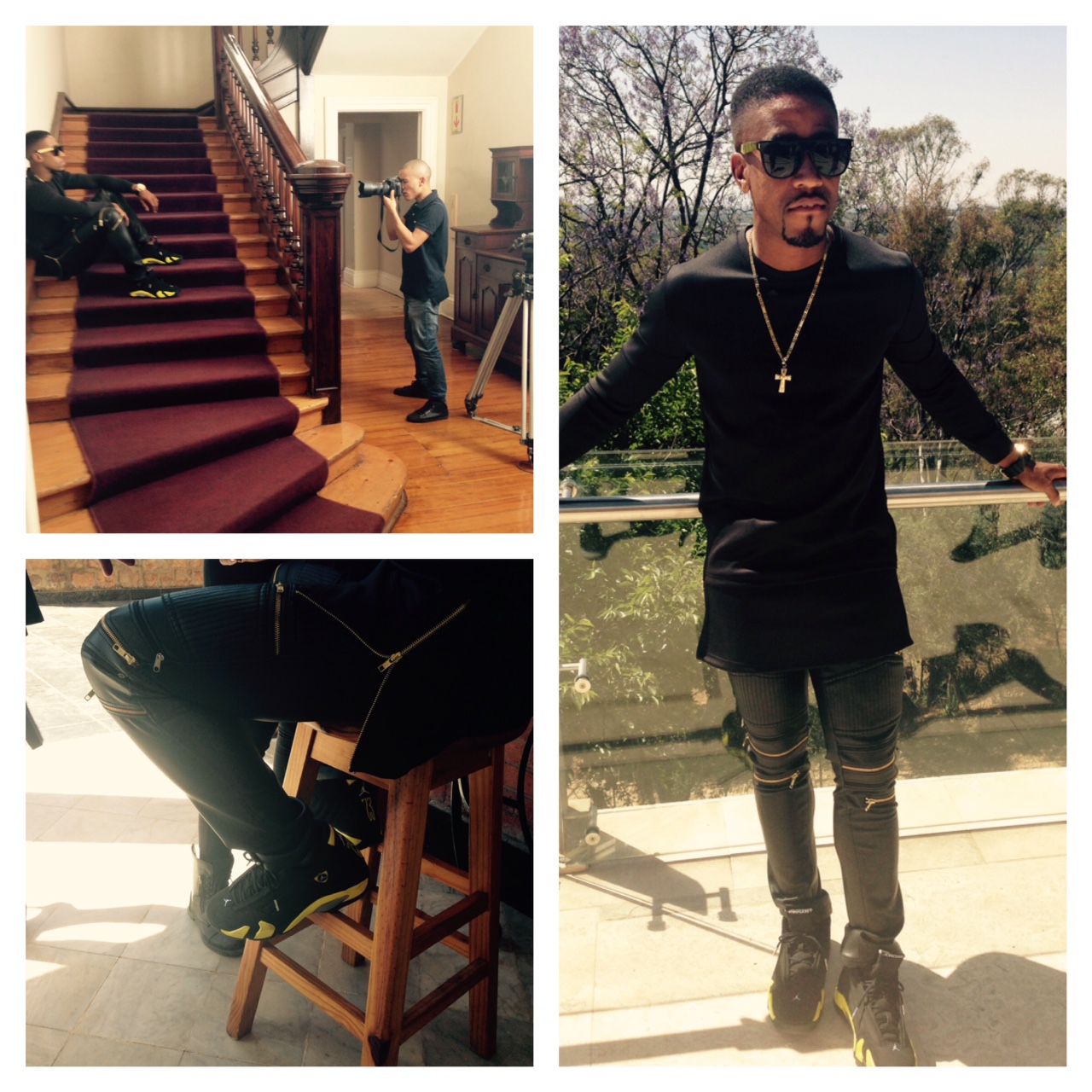 "I had complete control over the directing process of this video, from the first two scenes right up until the end, I made sure that I too had creative input for my video. It's important because the final product is about me and as I mentioned earlier on, it is all a depiction of DJ Milkshake the artist and the brand. I'm not only involved in the directing, but the editing process too and I'm just excited for people to see the end product."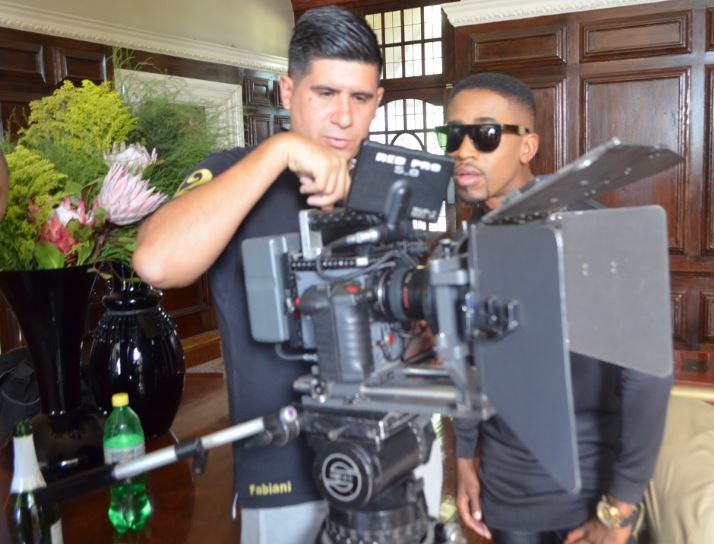 DJ Milkshake's stylist was also hard at work, touching up his outfit and sneakers every other second. We told you guys this hip hop/video shoot business is no joke; everything had to be perfect for the cameras.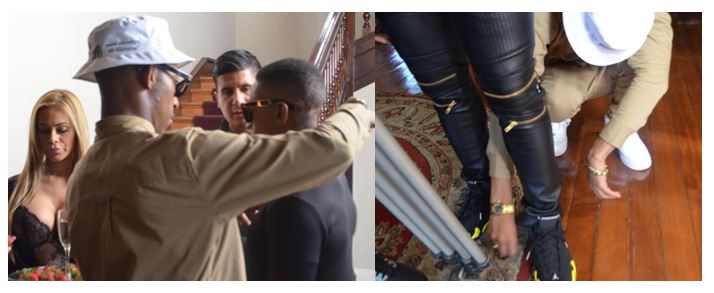 And of course what would a hip hop music video be without a pretty woman on DJ Milkshakes arm? In the music video you can expect cameos from many of DJ Milkshake's celebrity friends, including the likes of Pearl Thusi, L-tido, Da Les and more.