Black Coffee is one busy man.
The DJ, who is expeting a child with his wife Mbali Mlothswa, has revealed that he'll be doing a world tour which will kick off in Doha, Qatar, next week. He shared the news on Instagram and wrote: "It's Official....Teamwork makes the Dreamwork. See you soon. #tour #summer #OneManBand #Blessed #soulisticmusic."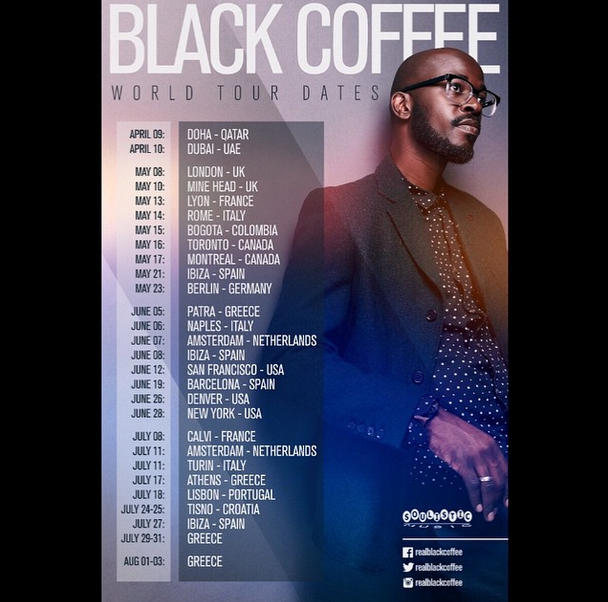 Black Coffee, who celebrated his birthday last month, is also reportedly considering moving overseas. According to Sunday Sun, his busy schedule might make him leave South Africa. A source said Coffee and his wife might be relocating at the end of the month. He apparently wants to be closer to his international market.
The source said: "Travelling often has taken its toll on him. This means he doesn't get enough time to spend with his family because he's always away. He also feels he hasaccomplished so much in the local market. He's an established brand and is known across the world."
But according to his manager Amaru, the DJ is not moving. He told the paper the DJ is not moving. "He has a few gigs," he said.