Shmurda was born in Ackquille Pollard and has been previously been involved in drug-trafficking and shootings. Bobby Shmurda was arrested with his gang after a long-term investigation by the police.  The G.S.9 gang have been involved in shootings and narcotics trafficking.
According to NY prosecutors, Bobby was a "driving force" in a gang that committed murders and other violent crimes.
Police Commissioner Bill Bratton said that Bobby Shmurda and his gang are no role models. He said this yesterday as he announced a massive indictment against the entertainer.
Bobby was a promising rap artist from Brooklyn after they took the stage for Power 105's annual concert at the Barclays Center in late October. 
Shmurda's was expected to perform at a secret show on Wednesday night, but instead the rapper is currently in police custody with his bail set at $2 million. 
The rapper is facing charges of conspiracy to commit murder, assault in the first degree, possession of weapons, intent to sell and possession of narcotics, criminal possession of a weapon in the second degree on two counts.
He faces up to 25 years on the conspiracy charges and up to 15 years on each of the weapons charges.

Shmurda's attorney says Epic Records will be paying his bail.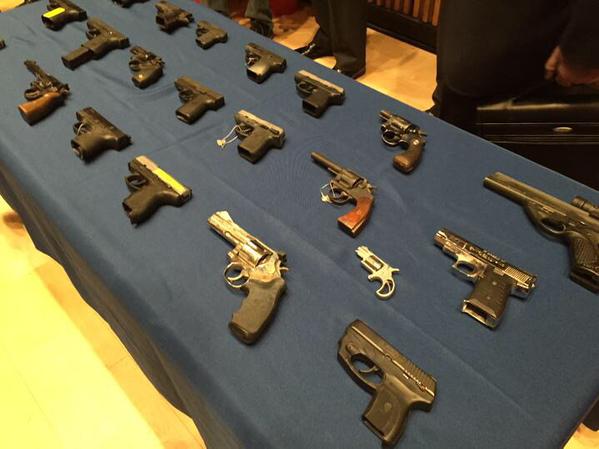 ​
Here is a video of Bobby Shmurda being arrested.