There's nothing quite like seeing some of your favourite celebrtities out in public and this past Saturday we had the pleasure of experiencing that when we came across Somizi and Bujy at cocktail lounge, Liquid Blue in Melville. 
It had been a long day of raving at I Heart Joburg and although my friends and I were misled by the "lounge" part of Liquid Blue Cocktail Lounge's name, we were able to relax, have a couple of drinks and enjoy the night life with some of Jozi's coolest people. 
Somizi was the first celeb we came across on the night. He must not have been there for too long because he was gone when we looked up and tried to snap a pic or two.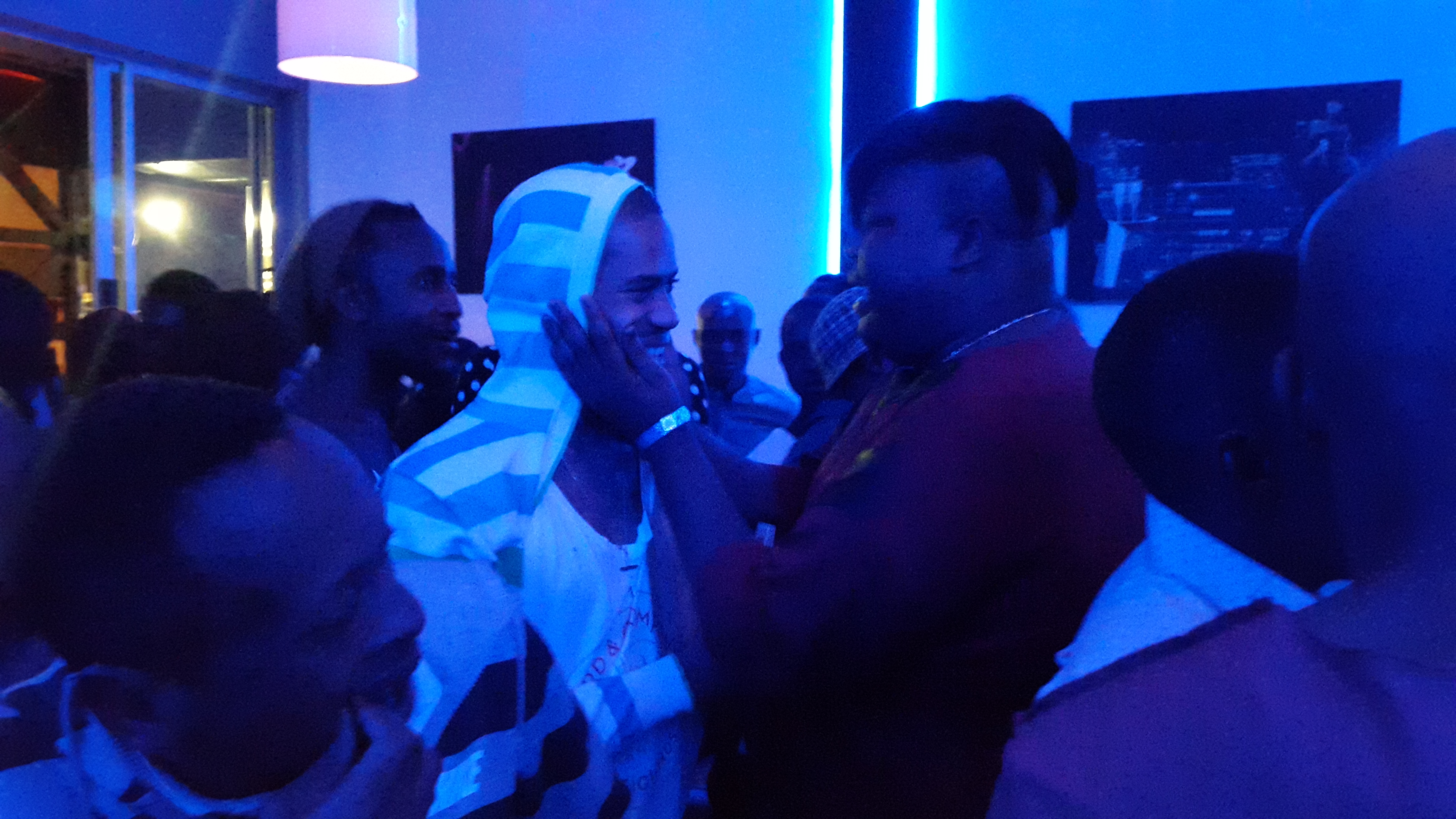 One celeb who stuck around for a little longer is Bujy, who met up with friends and bumped into several more at the club. Bujy stuck around for most of the night having an innocently good time. Nobody seemed to be in the mood for popping bottles though- can't blame you, those I Heart Joburg tickets were not cheap!