Cassper Nyovest is a big dreamer!
The rapper, who has pretty much fulfilled most of his dreams, wants to make something else happen. Cassper, who recently went platinum, has his sights set on having a sold-out concert at the Cocal Cola Dome in Johannesburg.
He wrote on Instagram: "Here it goes!!! I've always had a dream to fill up The Dome but i've always postponed it cause it's such a big dream but just decided I am going 2 do it this year!!! It's takes about 20 000 people to fill the venue up and I want to do it alone and become the first South African act to do it. If this pic gets 20 000 likes I will start working on it tomorrow even."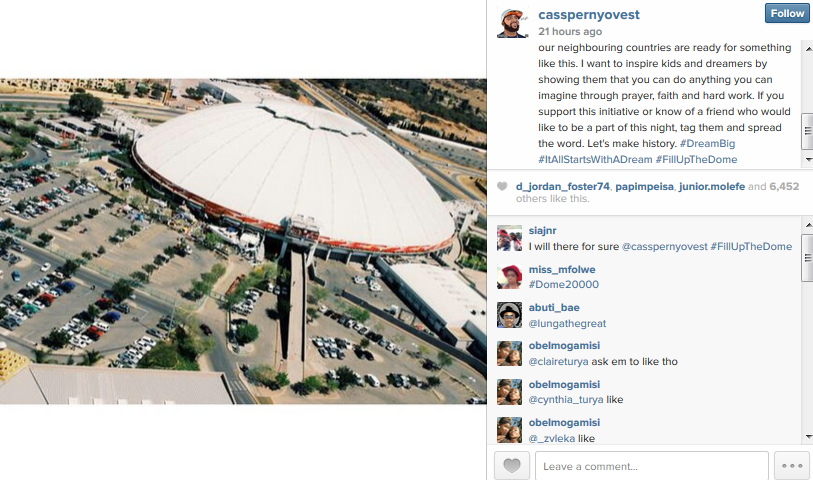 He said he's no longer running from this dream. "I believe the people of South Africa and our neighbouring countries are ready for something like this. I want to inspire kids and dreamers by showing them that you can do anything you can imagine through prayer, faith and hard work. If you support this initiative or know of a friend who would like to be a part of this night, tag them and spread the word. Let's make history..."
Does Cassper have what it takes to make this happen?