In the aftermath of the release of his latest hit song, a love jam that features Nandi Mngoma, K.O and the rest of the Cashtime crew would like to woo a couple of ladies with a special Valentines Day lunch date.
According to the Cashtime camp, the lunch will be taking place in Durban on the 12 of February courtesy of Ukhozi FM. Although we do not know the details of the venue, we're sure the lunch is going to be one filled with fun and festivity.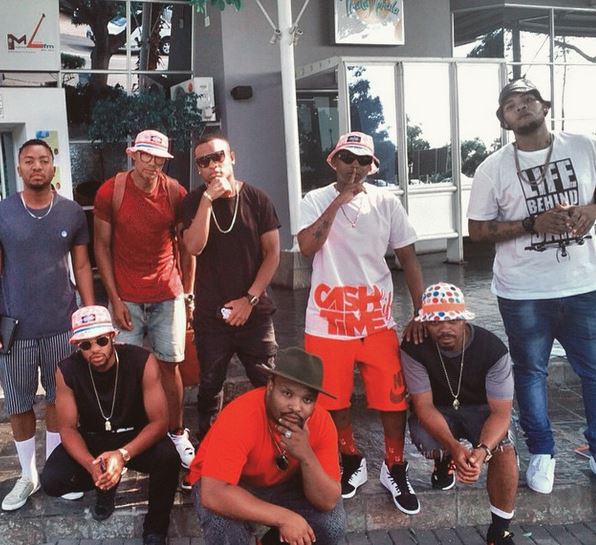 You might be thinking there's a trick you have to pull in order to stand a chance of joining these gentlemen at this luncheon, but believe me, it's really easy!  All you have to do is call Ukhozi FM and tell them the name of K.O's latest single featuring Nandi Mngoma. It is that simple!
Let's say you win the lunch with Cashtime...
Here are a few house keeping rules to make sure that you don't find yourself on the cover of next month's Drum Magazine as a result of your behaviour on the day!
1. Don't order anything that might be messy i.e Ribs, burgers, slap chips, magwinya, runny eggs, or a pot-pie.
2. Don't order anything you cannot pronounce, the last thing we'd want you to feel is utter embarrassment from biting your tongue trying to pronounce the word foie gras, it's even worse if you don't even know what it is. But we trust your taste in good food.
3. Lastly, if you are going to order drinks please refrain from over-indulging on anything that might have you dancing on tables a few hours later.
Other than that, good luck to all ladies we hope you enjoy your Valentines lunch with the Cashtime crew.