For years since her untimely death there have been talks over R&B singer, Aaliyah's biopic being released. Many of her fans were torn apart over the prospect of this project actually coming to life. Many wondered which actress could not only act, but embody to the T the young R&B icon that was Aaliyah.
Her family and close friends, Missy Elliot and Timberland, have made it clear in interviews that they have no interest in being a part of any projects that will create revenue off of Aaliyah's name. They both claim to prefer that Aaliyah live on through her music only.
However, there are some who have other goals in mind. The Lifetime channel, which recently launched on DStv a couple of months back, has released a video trailer of Aaliyah's biopic which is set to air in November.
Earlier on in the year we were introduced to eighteen year old actress, Zendaya who was set to in-act Aaliyah in the biopic but pulled out at the last minute due to production disagreements.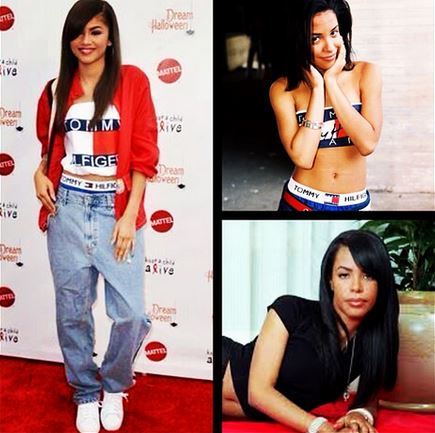 ""I decided not to do it because I felt like the project was being rushed and that the production wasn't up to par. I have too much respect and love for Aaliyah as a person to do anything less than what she deserves." She explained in an interview."
Zendaya's exit didn't stop the production team who, last week released this biopic trailer video. 
Credit image: Twitter/JosalynMonet.com