The North side of Joburg was at a standstill as all Chris Brown fans made their way to the Coca Cola Dome to see the 25-year-old superstar do what he does best.
Upon our arrival at the venue, we could've sworn we were hoisted into an impromptu Chris Brown music video as bucket hats, Timberland boots, sneakers, gold chains oh and let's not forget those elongated leather t-shirts popped up at every corner of the Dome. Before the party kicked off, one young gentleman surprised everyone in the crowd when he got on stage and proposed to his girlfriend moments before August Alsina was to perform, and of course his now fiance' said yes. Congratulations to the couple, what a memorable night this was for them.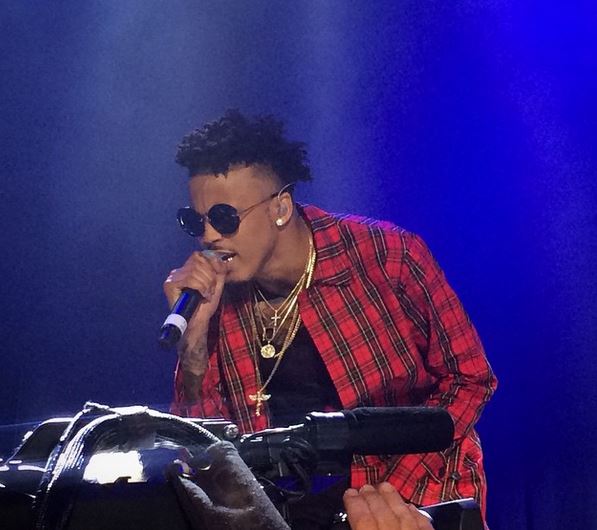 Greater memories were made when New Orleans born and bred singer, August Alsina kicked off the party with hits like Make it Home, No Love, Hold you down, Downtown and I luv this sh** The most memorable part of August Alsina's performance were undoubtedly his dancers, those ladies twerked, shaked and swayed their hips the best way they knew how. You could tell how appreciative August was to perform in the country as he mentioned it a couple of times during his performance, he even sat down for a moment to thank everyone who came through. And of course it wouldn't be an August Alsina performance without a video selfie that caused the entire Dome to roar in excitement.
The pandemonium went up a notch when the prince of R&B and Pop, who is well on his way to being the King of both genres made his way on stage, with such a cool demeanour, Chris appeared rocking a varsity jacket, jeans, white sneaks and a white Batman cap which he later threw into the crowd.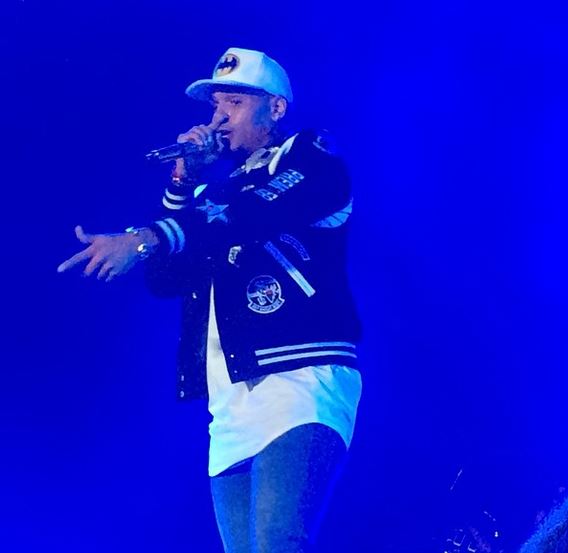 The first song he performed was, Came To Do, from his X album and as expected, Breezy whipped out all the moves with his talented group of dancers who gave off an astounding performance.  His crew was so on point that again we could've mistaken the concert as another Chris Brown video.
Chris took us on a musical journey that even dated back to his debut album as he performed songs like Popping, he then fast forwarded to a couple years later as he turned the Dome into an EDM party with tracks like Turn up the music and Yeah X3. The shrieking screams of his female fans became even louder when he performed Take you down, we could've sworn 2 or 3 ladies passed out when he began grinding the stage during that performance.
The stage set up was also quite impressive as the lighting and onstage graphics evoked emotions with every song he performed. We were actually surprised that he actually used the same graphics and lighting design he used for his Between The Sheets Tour in the States a few weeks ago.
In comparison to Chris last performance in the country three years ago, this was by far his best performance in SA yet and hopefully Durban will receive just as great of a performance as Joburg did last night. 5 stars goes out to Chris Brown's crew for this X tour experience. Look out for our ZAlebs video footage of the concert coming soon.