DJ Zinhle is not here for bullies.
She showed us what she's made of after putting Twitter 'haters' in their place. This happened after AKA's tweets questioning Ifani's gold status got everybody talking. While AKA was going on about iFani and his album, other people saw an opportunity to attack Zinhle, who is expecting her first child with the rapper. 
One Twitter user said something very insensitive. We still get shocked by some of the things people say on these Twitter streets.


Disgusting, right? Zinhle quickly made it clear that attacking her will really not help.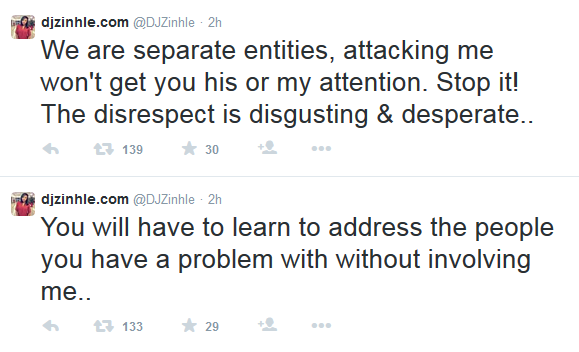 Yhu! Some people have no respect for others. Now we understand why Lerato Kganyago is taking legal action against a Twitter bully.