Hip Hop group DreamTeam who hail from Durban recently released their new video to their single titled Dubane, which is a dedication to sunny coast Durban. In the video, group members Trey, Dash and Saso take us on a tour of their hood which leads us to the beach side of Durban.
Accompanied with a melodic chorus the rappers flow over a smooth beat which is a breath of fresh air in comparison to all the turn up tracks we've been fed over the past two months.
We absolutely love this video as it really showcases the beauty that is Durban and we're sure all the East Coasters watch this video with so much pride.
We're not really comparing the two videos, but the Dubane video reminds us of Ludacris, All Over The World video which was shot in Durban too back in 2006.
Is it us but are all entertainment personalities into white cars now? DreamTeam is seen in the video driving around in a white jeep, and lately we've seen many other celebrities in white vehicles.
We guess after DA Les All White Party this past weekend, White has been the order of the week.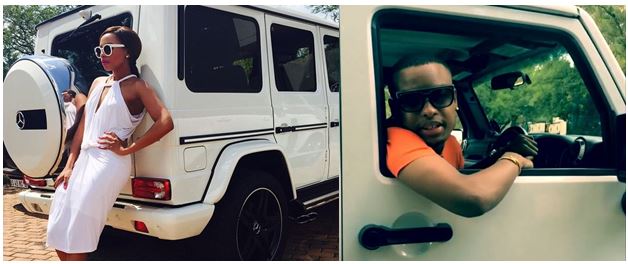 Congratulations to DreamTeam for this awesome video not forgetting the beautiful song too.
Credit image: Instagram