Its been a bitterly cold winter this year, and summer, despite the calendar telling us it's on its way, seems to still be very far away. But despite the complaints we have about the cold, who could manage to get us ready for the summer months to come? Flying Fish of course!
The wonderful crew from SA's first flavoured commercial beer held a beach volleyball tournament and the good folks at DNA invited local media and personalities to watch. As you'd expect, the team had a fully stocked fridge and cooler boxes filled with their yummy orange and lemon flavoured beer! Yes- for those of you who've been living under a rock- we do have flavoured beer in SA these days.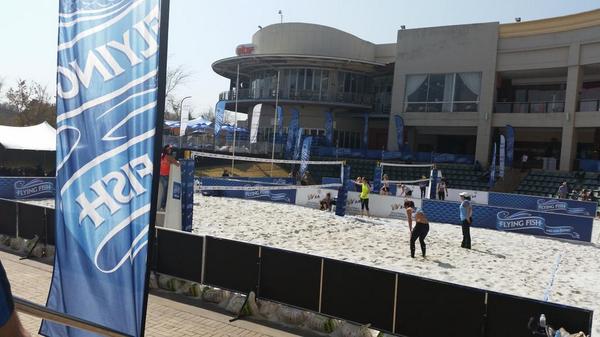 Snack platters were available on the ready and the ambience was vibey and enjoyable on a Friday evening. This was definitely one of the best ways to chill off and cool down after a hectic week at the office, and the perfect way to kick start the weekend. Our friends at DNA were great hosts and made sure that all their guests were catered to at all times.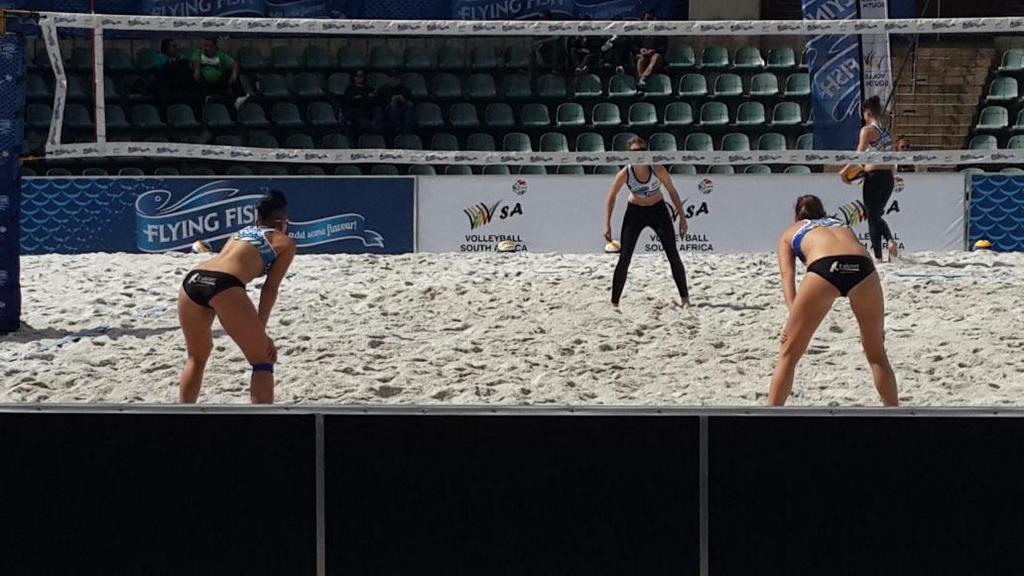 Obviously we can't forget about the main event (And the reason we were all together!) The Flying Fish beach volleyball tournament. We despite not being one of SA's biggest sports, the tournament provided some great entertainment as we watched men's and ladies teams competing for a grand prize of R35,000 (R35k to the men and R35k to the ladies!). The acrobatics were insane and a reminder that we need to start working on our summer bodies- eek!
We were treated to some wonderful backing music (The perfect blend of upbeat and mellow sounds) and in the end Flying Fish hosted a wonderful event that has gotten us amped for the summer. If Friday's beach volleyball tournament was anything to go by, we have some hella fun lined up for this summer! We can't wait for the next invite from the Flying Fish and DNA crew!
Until next time, xoxo
@senate28