Francois Louw shares his best and worst looks from the 2014 Golden Globes ceremony that took place last night From Kerri Washington's glowing pregnancy to Julia Roberts secretarial chic.  
Lupita Nyong'o - she nailed it. It was spicy and sexy. The sensual caped Ralph Lauren, red silk strapless gown was amazing. This was my favourite look on the red carpet.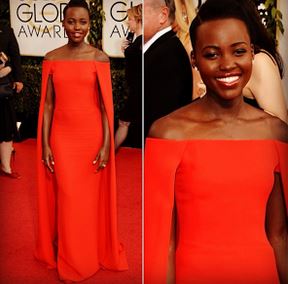 Margot Robbie - Looked stunning and chic in a Gucci dress with beaded accents. It was very reminiscent of the late '60s. Definitely a look that is on trend! Various shades of white were paired with vintage detail from the '60s and '70s.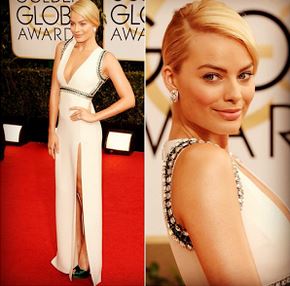 Amy Adams - Who couldn't notice Amy Adams' plunging Valentino gown? It was unexpected shades of merlot and tomato together.  Simply irresistible.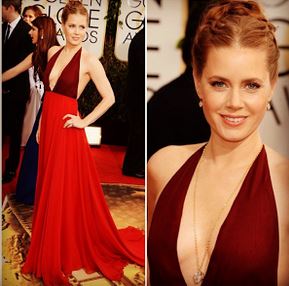 Kerry Washington - Went all out showed off her baby bump while wearing a sleeveless white gown. The proud mom-to-be said, "I also feel like I have the best date of the night, my little accessory here." She hit all the right notes with her look which is very inspiring for all expecting moms.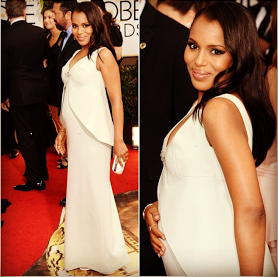 Cate Blanchett - She wore an Armani Prive textured, lace black backless gown with the unexpected pop of the green diamond earrings. This timeless look was very elegant and for sure one of the show stoppers.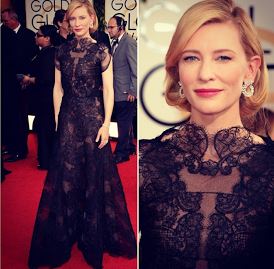 Taylor Swift -  In her Carolina Herrera masterpiece looked sweet in a black and red prom dress with her hair in Hollywood curls. Taylor always exudes style and class.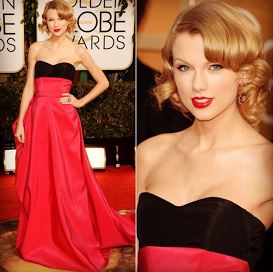 Jennifer Lawrence - in Dior Couture. Not my favorite look of the night. This dress can be very unflattering as this really accentuates her hips. The white strapless gown flared out at the bottom and was separated into three parts with black strips, making for a look that's sure to be debated by many.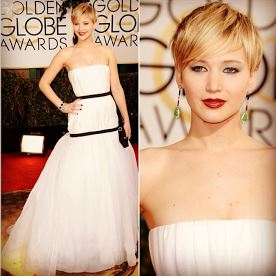 Sandra Bullock in Prabal Gurang - I really didn't like her dress at all. Her plunging, high-low gown featured a pink bodice and a black skirt which fanned out and featured a thick, baby blue stripe on the bottom. The star was having such a fantastic style run so it's really upsetting to see her miss the mark at the first major award show of the year.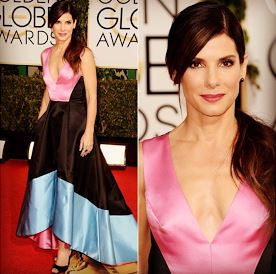 Olivia Wilde in Gucci -  A form-fitting sparkly green Gucci. It was all about the fashion and she worked it! This gown fitted her perfectly.
Kate Beckinsale -  in Zuhair Murad  - looked divine in a sparkly strapless fishtale dress, and manages to attract a lot of attention on the red carpet.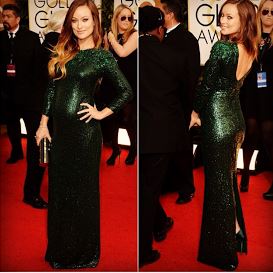 Kate Mara - in J Mendel. Simply just fabulous. One of my favorites in a sea of silver.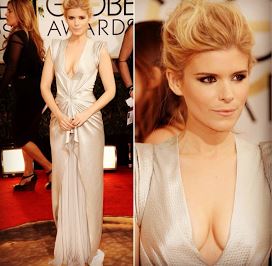 Sofia Vergara's statement necklace by Lorraine Schwartz was the best accessory on the red carpet. Her black strapless black Zac Posen gown that was architectural and stunning and did the unexpected by pairing with a '60s inspired necklace.
Julia Roberts in Dolce & Gabbana - For someone who always hits the mark on the red carpet this gown was very disappointing. She looked like a secretary. However, her hair and makeup were flawless.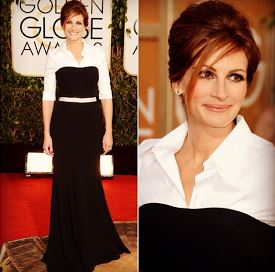 Make sure you visit Fracois Louw's site for corporate and professional image advice.
Article by: Francois Louw
Distributed by Click Management