According to Heat magazine, fashion event producer Sim Tshabalala claims that Gavin's penchant for replicating other people's designs has been the subject of much gossip within the fashion industry for a long time.
"Other people in the industry have been talking about this for years, I'm just the first one who's been brave enough to say something," he told the publication.
Heat recently published photos of three other Gavin Rajah dresses which are dubiously similar to creations by other designers; two of them by Alexander McQueen and one by Max Azria.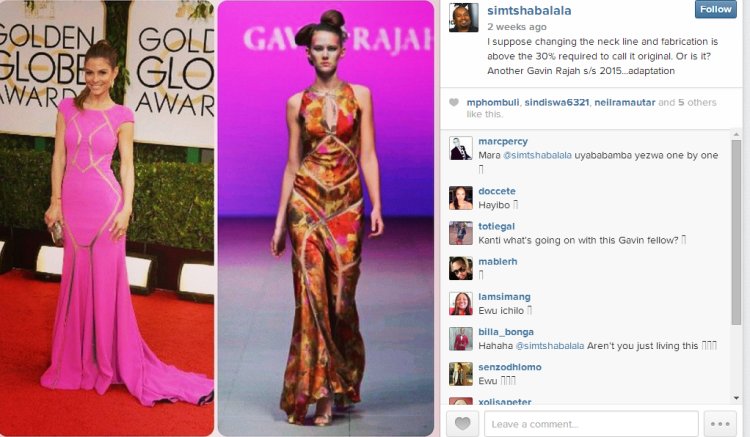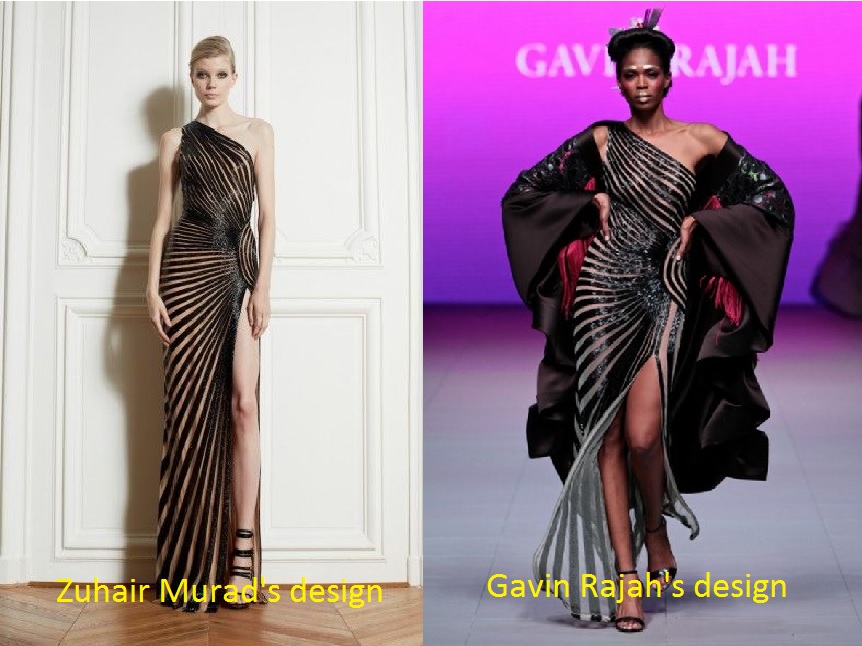 And Sim says that there's a lot more where that came from and that he quite frankly feels that enough is enough.
 "He has tried to defend the undefendable [But] Pictures don't lie. I've been inundated with emails from people in the industry who are sending me pictures from other 'inspired creations' from the past years," he claimed.
And added: "He has tried to defend the undefendable. Pictures don't lie. I'm not someone with a vendetta. I'm not out here on some witch-hunt. I just made an observation. There's no harm in being honest and real with people. But trying to pull the wool over the whole country's and industry's eyes? Not on."