Ever got excited over an event but thought twice of attending it because of the hassle of going from one public transport to the other or dreading the thought of forking out a ridiculous lump sum of cab money just to get yourself from that event to your place? Yeah we've all experienced that all too well. However, the Joburg City Festival is one event that is seemingly going to provide a bit of relief to our public transport woes.
Now for those who may not be too familiar with the festival, you may ask yourself what on earth is this Joburg City Festival? 
The festival is a four-day arts and entertainment extravaganza that will celebrate the re-emergence of the inner city as a commercial, creative and residential centre, rich in culture and diversity. That's a mouthful right?  Well, for a festival that is going to be covering more than ten inner city hubs its definition can afford to be a mouthful of excitement.
The ten inner city hubs are: Milpark, Newtown, Maboneng, Braamfontein, Marshalltown, Constitution Hill, The Fashion District, Ferreirastown (Western Edge) Fordsburg and Absa Campus.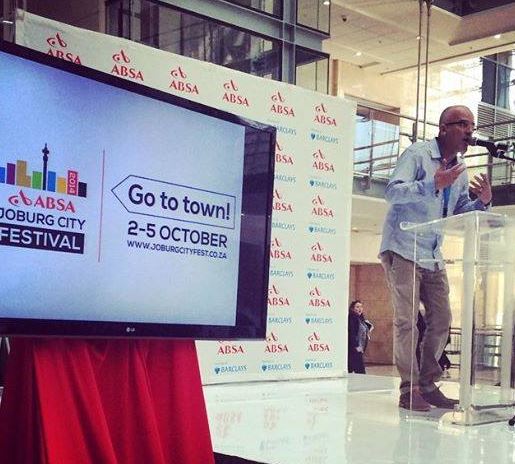 Absa is also said to throw its weight behind this year's festival (Yes dear readers the event did take place last year too). This is basically going to be one huge party all over Johannesburg cbd. As mentioned earlier on The Joburg City Festival has decided to add some relief to public commuters by partnering with the Gautrain, Pick n Pay ticketing and Rea Vaya to ensure that commuters are able to get themselves from one destination to the other. We guess the Joburg taxi association wasn't having any of this?  
All Absa Joburg City Festival venues will be easily accessible by these means of transport which also will include park-and-ride facilities from Constitutional Hill, Milpark and Newtown Junction.  
To our knowledge so far the Joburg City Festival  will consist of local artists only.