Man listen! Queen B*'s valentines day game is on another level. This woman is absolutely done with us all! What better way to put pressure on all of us then by buying herself a valentines gift that is worth hundreds of thousands of Rands!
Bonang Matheba has recently bought herself a CLA 45 AMG (Or, "fancy Mercedes"for you none-car enthusiasts) beauty which she has had her eyes on for a while now.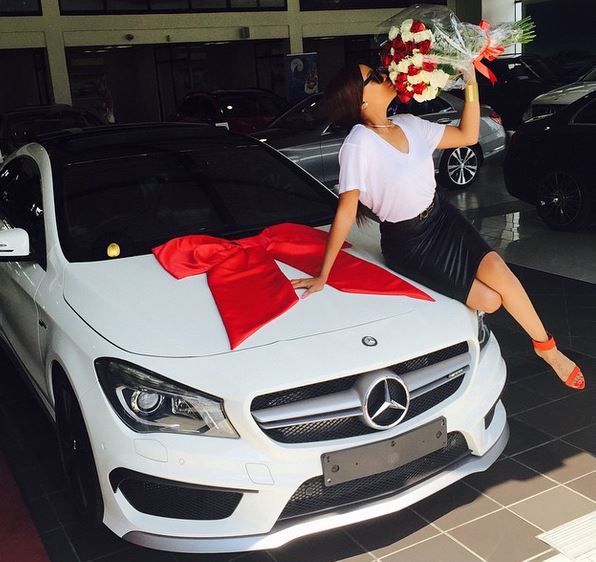 Just three days ago she hinted at how much of a bad a** this car is, little did we know that she had dug deep into her pocket to have this bad-mobile for herself.
Sitting pretty, atop her new sexy toy, Bonang showed us how to really go all out when it comes to Valentines gifts. #BallSoHard
It's clear that Matheba is one die-hard Mercedez Benz fan as she was spotted riding in this all-white bad-boy during Da Les Annual All White Party, a few weeks ago.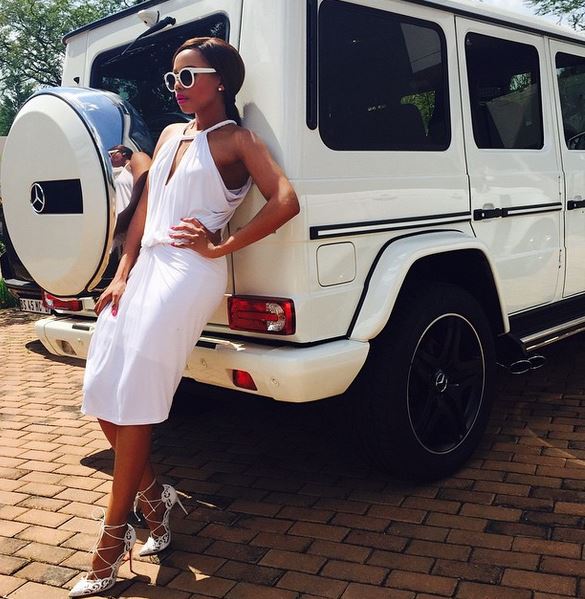 One minute you're a Revlon ambassador the next minute you're swerving the streets of Joburg in an oh-so-sexy car that is probably worth more than many of our salaries. If this isn't stunting, we don't know what it is.