By now, you may have seen how much we love spoiling you guys. So far, we have had great competitions and giveaways for our loyal readers. To name a few, ZAlebs has given away tickets to the #RoastofAKA, SA Fashion Week and pairs of exclusive kicks from NaakMusiq and Sonia Mbele so far this year.





In order to make sure we only give you guys the best, we also need to get to know you a little better, you know? That way everybody gets a little something to be excited about!

How's that? Well tomorrow morning, on the 7th of May, we will be sending out a short questionnaire to all our readers signed up to our WhatsApp Blasts list. The survey will only take less than a minute guys and you can only send in your responses between 10am and 11am.

What's in it for you? Anyone who participates will stand a chance to win up to R250 worth of data on any cellular network! The winner will be directly notified by lunchtime too!


The survey is active from 10am - 11am only so make sure you stay on top of your WhatsApp.
The winner will be notified by midday.
If you are not yet on our WhatsApp list, make sure you sign up before the clock strikes 10:00am. Here's a helpful video to find out how...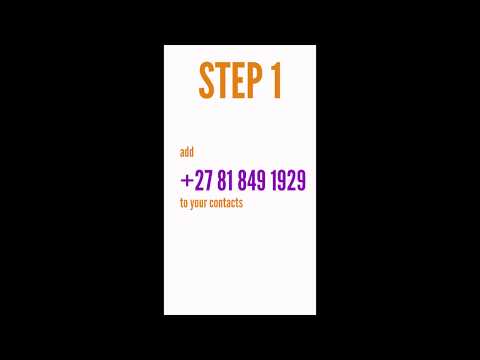 It's that simple guys! An easy way to get some free gigs and we make sure to continue working to get you guys the cool stuff you want!
Read more: 5 Minutes with Sonia Mbele