I love Johannesburg. For all its flaws (Pollution, crime, traffic and proximity to Pretoria), it's a wonderful city. Having been lucky enough to visit the likes of London, Los Angeles, Houston and several other big cities, I know for a fact that there are cleaner, happier, bigger and more lively urban playgrounds than the City of Gold. But damn it all, I still love this city and on Saturday, I was among thousands of music loving city slickers who shared my sentiments.
I Heart Joburg was billed as one of the biggest music festivals on the entertainment calendar and I'm very happy to say that, like the city in which it took place, the festival lived up to its hype. 
It wasn't all perfect; but nobody was looking for perfect (after all, Joburg isn't exactly the perfect city). We wanted a great time with our fellow Joburgers, some sunshine and, most importantly on the day, to enjoy some amazing music. With a line-up that consisted of Fall Out Boy, Panic! At the Disco (When did they bring the exclamation mark back?) Jessie J, Jason Derulo and T-Pain, it was always going to be difficult to disappoint.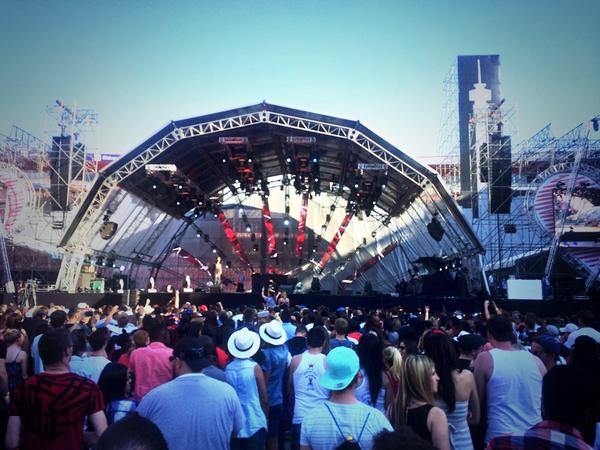 Don't get me wrong though, Jason Derulo tried his hardest (to disappoint, that is) with his poor set. His performance was marred by technical difficulties and he was barely audible for most of his hour on stage. The fact that his DJ was more memorable than he was probably says all we need to know about Derulo's on-stage antics. I don't know what it is about Ellis Park, but the sound wasn't amazing when Eminem was in town and Derulo fans will be disappointed that they couldn't hear their singer for most of the time he was on stage. 
It just didn't click for him, even when you could hear him. I have no doubts about the man's talent, I just think this particular arrangement didn't work. Thankfully B.o.B, T-Pain and Panic! At The Disco (who had all performed before Derulo) did enough to ensure that we had had a fantastic time up until that point. Panic's rendition of Queen's Bohemian Rhapsody was particularly impressive. 
If JD's flat performance dampened the mood a little, Jessie J picked it right up with what I can only describe as a humdinger of a performance. "Stage Presence" is a phrase we hear a lot when talking about live performers, and Jessie has this in abundance. I've always (secretly) felt that, aside from Beyonce and Sia (As well as Pre-Artpop Lady Gaga), Jessie J is peerless as a live performer. She shifts from powerful belters to delightful riffs with mindblowing ease, she brings the party from the stage to the crowd and back again, and hey - she's hot too!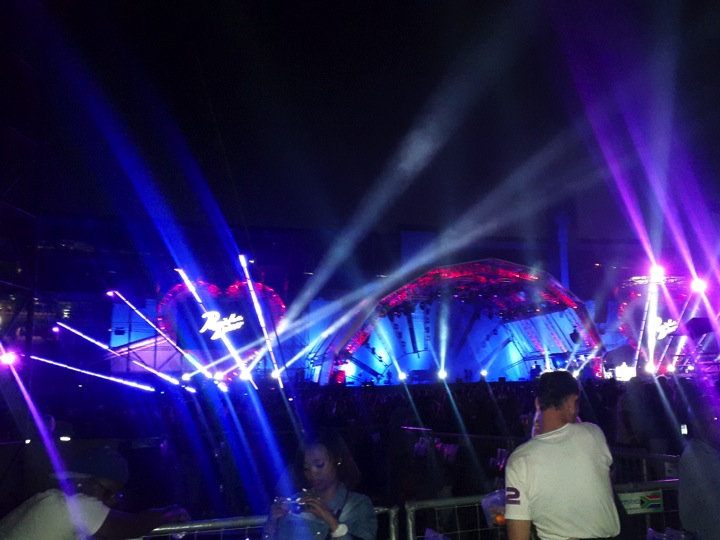 Jessie J closed her set with her smash hit, Pricetag and brought rapper, B.o.B back to the stage to perform his verse in the single. If I could find one criticism with her set, it'd be that it wasn't chosen as the festival's closing set- that's how explosively good it was. Instead, Steyn Entertainment and the rest of the set up behind I Heart Joburg chose a punk-rock band from Chicago, Illinois to close the show.
It was a brave decision to select Fall Out Boy as the closing act. I didn't agree with it but I can see why they'd be chosen. A Grammy-nominated band that has stayed relevant for the best part of eight years, renowned for bringing energy, noise and madness to the stage was always going to be an exciting prospect. From a personal point of view, I've loved these guys since I was 15 (before they were cool), so it made sense.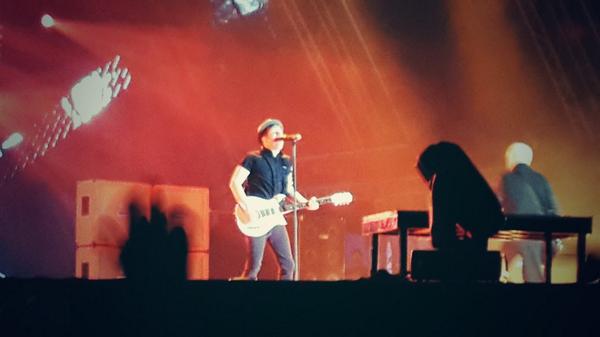 Unfortunately, I knew beforehand that Fall Out Boy are not the best live act to watch (rather spend your money on Muse tickets, if you can) and I was proven right as they failed to match Jessie J's all-round amazingness. They opened their set with Phoenix, the first track off  of their comeback album Save Rock and Roll. From the moment things kicked off I knew that it wasn't going to be the most musically perfect performance. However I can't tell you the next time I will be able to see one of my favourite childhood bands in my city. For that reason, and the fact that it was past most people's bed time at that point, I was determined to enjoy the rest of the night, and I did. 
A quick summary of the international performers; I'll rate them according to what Johannesburg suburb I think they would be: 

B.o.B - Linden: Not the first place you're going to want to visit, but when you're there you'll find lots of cool hidden gems. "Oh yeah, this place IS quite cool!" 

T-Pain - Hillbrow: You don't really want to be there (Did anybody go to IHJ JUST  to see T-Pain?) It's very gangster and has a lot of strip clubs and, um, other services. But if you need to go to Ellis Park, you have no choice but to go through the notorious JHB suburb. 
Jessie J - Sandton: The richest square mile in Africa is a fitting comparison for the finest performer of the night. 
Jason Derulo - Braamfischer: Things are hardly ever working in Braamfischer, and when they are the neighbourhood is still not that great. I couldn't find a neighbourhood that repeats its name 24 times an hour. 
Panic! At the Disco - Greenside: Trendy and cool; also a little underrated, but that's probably a good thing because if everybody knew how awesome it was, we'd have to find another hipster location to complain about people underrating. 
Fall Out Boy - Fourways: It looks great on paper, but when you live there you realise it's not all it's made out to be. The traffic alone is enough to drive you crazy!