Last night the second half of the Top 16 Idols SA contestants took to the stage in the hopes of winning your votes to progress to the next round. Since M-Net announced last week that this next round would be a top 11 instead of the top 10 we saw last year, we thought it would be interesting to see how hungry the second batch of contestants would be in ensuring that they made it through.
To our disappointment last night's show was very underwhelming with only two contestants catching the eye. 21 year old Tumi Morobane and 17 year old Olivia Cloud both performed exceptionally, and we'd be surprised if both don't make it to the next round. Then again, it's less up to us and more up to the voters to decide.
Since her first audition in Pretoria when she sang Tamar's Braxton's Love and War it was clear from the get go that Tumi Morobane would have a strong run on the show. So far, she has proven time and again that she deserves a spot in the next round.
Last night the songstress performed Katy Perry's, hit single, Birthday. Although we were sceptical of her song choice (Especially because she struggled a bit with the chorus) Tumi managed to impress the crowd as well as the judges: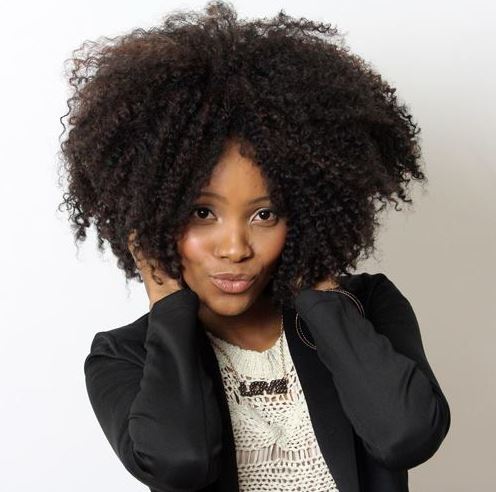 "That was astonishing! That was really, really good!" Gareth raved. 
"When your band is smiling and having just as much fun as the main artist on stage you know you're doing a good job!" Unathi told Tumi. 
But Randall warned that there are still quite a few weeks to go in this competition, "and when you come up with such a sparkling performance so early on you've got to keep it up," he warned. 
Back in 2012 Randall had a similar comment for 2012 Idols winner Khaya Mthethwa. We're not saying Tumi is going to win Idols this year but if she keeps giving us these great performances who knows, Proverb might be screaming her name during the top 2 finale.
Seventeen year old Olivia Cloud also revealed how badly she wants to make it to the next round, when she blew us away with her rendition of Rita Ora's Never let you down.
Randall Abrahams noted that Olivia is "the perfect pop package", but he also mentioned that she is a better singer than she demonstrated tonight. "If you are here next week don't focus that much on the dancing and being the pop princess – focus a bit more on the singing.
It also seems like the contestants weren't the only ones who received some attention from the public. Randall's hairdo and Unathi's dark lipstick caused a bit of a rave on social media platforms.
We don't know about you guys, but Randall's hairdo really isn't that bad, is it? More than anything it kind of makes him a bit cool, borderline rebellious too. As for Unathi's dark lipstick colour choice, daring and provocative is all we're going to say but  we'll admit that that whole "she's wearing kiwi polish" on her lips" comment was a bit funny. 
Last night's show just lacked musicality and great stage presence from the majority of the contestants; could the pressure of making it to the top 11 be getting to these contestants? We think so.