Lovebirds and former That 70's Show co-stars have welcomed their first child into the world – a baby girl. With Mila Kunis for a mom, and Ashton Kutcher for a dad, we can only imagine the cuteness this little girl has been blessed with.  
TMZ reported that Mila gave birth Tuesday night at Cedars-Sinai Medical Clinic in LA.
The couple had been dating since 2012, after Ashton's split from then wife, Demi Moore. And although many of us welcomed the news of Kunis and Kutcher as a couple with a loud gasp, you have to admit, they look darn good together!
According to E! News, the couple had been closer than ever in the days leading up to the birth of their daughter. "In the days and weeks leading up to the birth, Kunis had been spending some extra one-on-one time with her fiancé. From late-night dinner dates to afternoon trips at the dog park the couple truly savored the final weeks of pregnancy."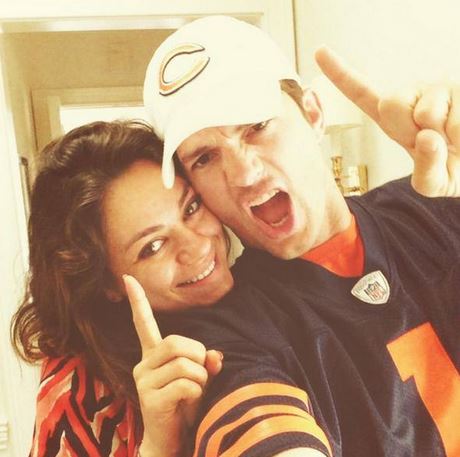 The entertainment site reports that a source close to the couple revealed, in the hours before Mila gave birth, "Ashton is not letting Mila out of his sight. They spend every moment together." Also adding, "Mila is so excited about the baby. She's been really calm and chill about it all."
Mila's only wish, which she revealed in an interview with Marie Claire magazine, is for her kids to "not be a**holes". Sounds like a reasonable wish to me.  
Article by Nikita Coetzee