This weekend was a tough one, mostly because a lot of people were still trying to get over the deaths of Simba Mhere, Bojo Mujo and Prosper Mkwaiwa.
The deaths were so impactful that many kind of forgot about the J&B Met 2015, but I thought it would be disappointing to not give the celebs' outfits a bit of a look in.
I took a look at what our local celebrities were wearing at the J&B Met and we felt the urge to call some of them to order.
The side slit. Well... I know it's on trend but no my Zalebs, the side slit was taken too far at this year's J&B Met. I noticed a huge number of people wearing dresses or skirts that have a side slit. Asimeni tu.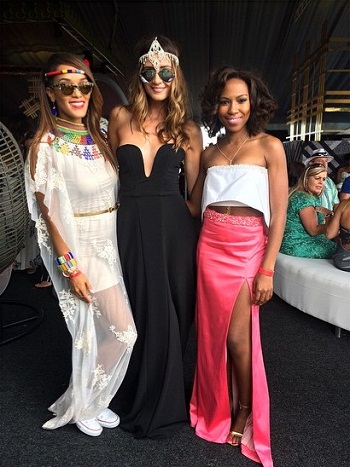 We love you Tumi Voster (On the far right in this picture) and we know you sometimes get it right with street style but that combination in these J&B Met photos didn't work.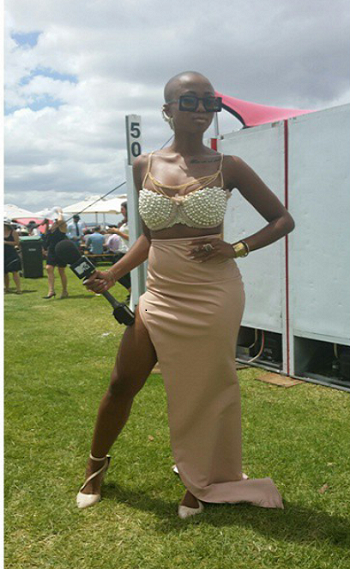 Nomuzi Mabena, that skirt didn't work either. The fabric looks too stiff for the design and it probably must have shifted a lot, causing you not to enjoy the event, huh? But that's none of my business *Kermit Sip*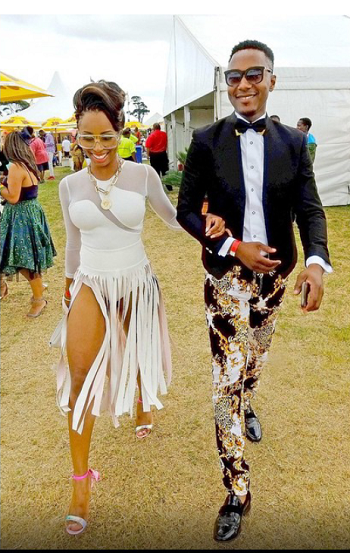 Ms Khanyi Mbau, we are not so sure about the first dress you wore (The one in the title image) but we really love your second look together with your man.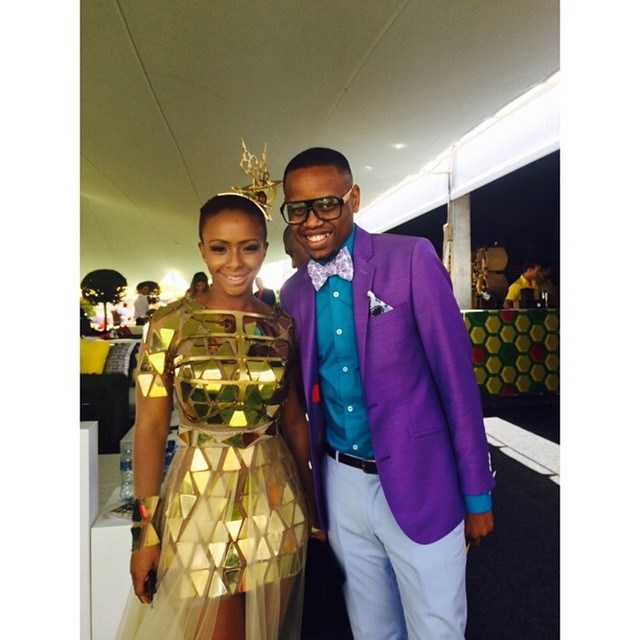 I feel like I've been too mean in this post, so I should give a few props where they are due; Boity, for instance, killed it at the Met. 
I know it comes across as mean, but we are doing this for these celebrities own good! If you disagree with what I've said, come @ us on Twitter and we'll discuss.