One of South Africa's most celebrated outdoor social/fashion/sporting events is finally upon us. Yes, the Cape Town J&B Met - which is as much about the fashion as it as about horse racing - takes place in less than a week. That's right, only a couple of days to go and the dress in your wardrobe is inappropriately short, your partner's suit is impractically over-sized, or worst-case scenario: you don't have an outfit yet. Last minute panic attack? Well, that won't be necessary. In fact, consider it a blessing in disguise as NoW! spoke to fashion experts Roxy Burger and Paledi Segapo to bring you all the DOs and DONTs (where your frocks are concerned) ahead of the event - themed "Made for the Mix" this year.
So, grab your pen and paper, because the 2015 horse-racing fashion masterclass has begun...
Meet your teachers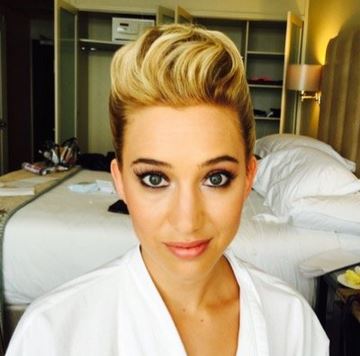 Not only is Roxy Burger a Top Billing and Strictly Come Dancing host, the former kids presenter is also the owner of OhOneOne, an online clothing store for fashion forward South African women. She's basically the go-to-girl when you're facing a fashion dilemma.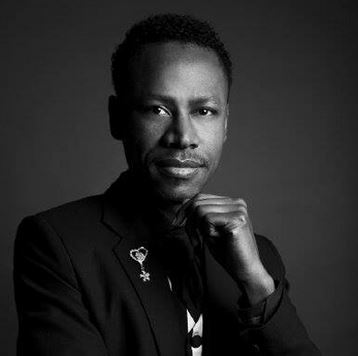 According to SA Fashion Week's website, Paledi Segapo is the founder and designer of South African label PALSE. The brand was founded in 2010, and diversified from menswear to also cater for women in 2013.  The first PALSE flagship store was launched in 2014.
Roxy says "anything goes"...
The races really are the events where you can experiment a little and go wild. I personally believe that nothing ventured is nothing gained; I hate playing it safe, so if you're going to experiment, this is your chance. This doesn't mean that less is not more. Some people think that being different translates to being OTT, and this is not necessarily the case. Think Mika Stefano at the July a few years ago wearing a black bag.
Don't be a slave to the theme. Just like you shouldn't be a slave to fashion.
Try not to interpret the theme the same way others would. The obvious route with "Made to Mix" would be clashing prints or colours. If I were attending the event, I would have "mixed it up" by playing with gender roles and looked at menswear for women etc. An example would be Emma Stone's Dior Haute Couture gown at the SAG Awards this past weekend: a tuxedo inspired gown. You could take it a step further though and get inspiration from Project Runway designer Fabio Costa, who REALLY has fun with gender neutral clothing. This goes for guys and girls.
Dress comfortably. The MET is generally incredibly hot and walking on grass is not fun in heels. Be bold enough to rock a flat or a wedge. I think girls look ridiculous when they try and amble across the race course looking like a newly born giraffe.
I'm not a fan of the fascinator. This doesn't mean you shouldn't wear one, but I'm not one to subscribe to traditions. If you're going to embrace one, make sure it's a little different and not the run of the mill. One person who could really "mix it up" for us this year is Jen Su. If Jen didn't wear a hat or a fascinator, I would be convinced that it was the apocalypse. C'mon Jen, I dare you!
Meanwhile, Paledi reckons you should "play around with texture"...
The theme is "Made for the Mix", so a lot of people will be mixing colours. The trick is to play around with texture and not colour. Pair fresh and appealing items.
Stay away from overbranded clothes. The J&B Met is not a catalogue event.
It is also not a costume event, so stay away from costumes or even clothes that are not wearable or practical. Keep it chic!
For guys, jean-to-jean looks wrong. It's too casual. Instead, try the current layering trends: a perfectly-tailored suit with protruding white shirt cuffs.
Ladies, six-inch stilettos don't work. You'll be standing most of the day. Try kitten heels or other practical shoes.
With the theme in mind, ladies can also mix their dresses with unorthodox or unexpected accessories.
And lastly, NO bucket hats, please! Panama hats or fascinators.