J. Cole released the music video for Wet Dreamz, one of the most popular tracks off of his critically-acclaimed album 2014 Forest Hill Drive, and this is one of the most memorable hip hop videos you will see this year.
Let's face it, there are only so many times we can watch the same formula of booty twerkers, big cars, expensive alcohol brands, and gangs of black people following one rapper who is lip syncing his way through his own song about booty twerkers, big cars, and expensive bottles of alcohol. Oh, and don't forget the mandatory "making it rain" money scenes/lines!
J. Cole always tries to be unique, as ZAlebs' very own Siyathemba Ben says, "he's always doing something different". Remember the video for Crooked Smile? You get the feeling that Cole, as much as anybody else, is tired of the same trash that rappers feed us (See Young Thug's music videos as reference).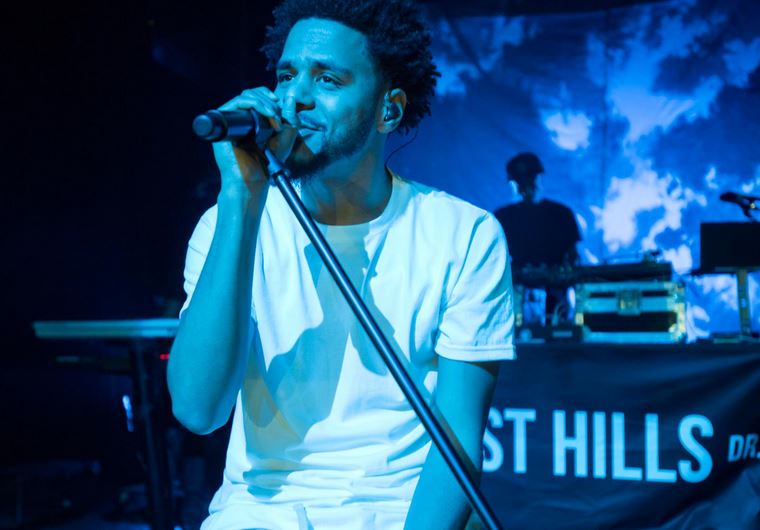 Instead, Cole combines his desire to be different with his own brand of cleverness on Wet Dreamz. The track itself was dope; an honest story of a teenage boy claiming to have the sexual prowess of a porn star (ask any man to describe himself when he was 13, he will tell you!).
It was honest, it was a story; a great and refreshing break from the daily turn up music you can find filling the playlists on radio stations.
We all wanted to see what he'd do for the music video and, well, to try and be as American possible, Cole dun' did it again with this one.
Instead of watching two awkward teenagers try to talk sexy, J. Cole tells the story of his adolescent adventures through his adorable puppy.
The dog meets a cute bitch and proceeds to spit game in the form of playful dogginess and wet licks (get your mind out of the gutter).
The video ends with Cole's dog getting his business on with the neighbourhood bitch (I promise it's the last time I'll use the word!).
If there's one music video you have to watch this week, it's this one. Check it out below.