Axed Diski Divas cast member Katlego (Kat) Mohoaduba might soon drop a bomb.
The former Disiki Divas star has hinted at revealing the truth about that Kaya FM fight. Last Friday, cast members Wendy Parker and Nonhle Ndala made headlines after figthing live on air. Wendy, who was also fired, has since hired a publicist to help her clean up her image.
It has been suggested that the fight might have been staged for ratings. Kuli Roberts even took to Twitter to make these claims.
Now Kat has also added fuel to the fire after taking to Instagram to write a cryptic message about the show.. She posted a copy of a Diski Divas newspaper article and captioned it: "I think it's time the truth was told, so names can be cleared. Was it staged? Mmmmm *side eye*."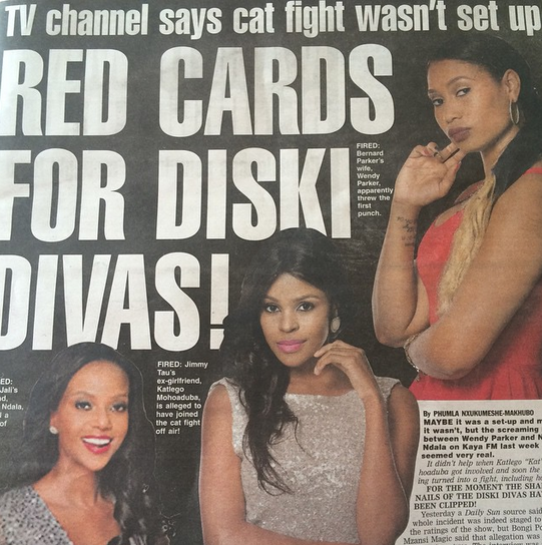 Kat's caption really got us curious. But Mzansi Magic probably has nothing to worry about. The channel has dismissed claims that the fight was staged.