Khanyi Mbau looks absolutely stunning on the March cover of Bona Magazine. Khanyi, who hosts Katch it with Khanyi - one of SA's top talk shows, has worked very hard to shake that 'gold digger' image off.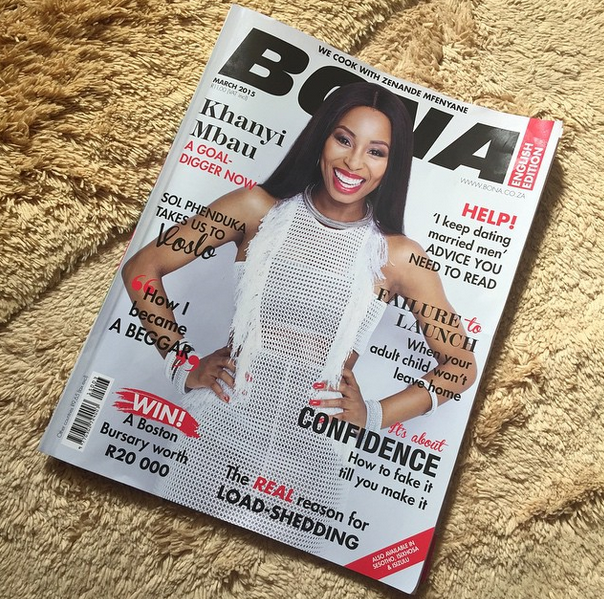 Her relationship with businessman Mandla Mthembu always made headlines... for the wrong reasons. In an interview with Bona.co.za last years, Khanyi described her past life as a "pretty prison".
"I was a hero to certain people, but dead inside. Men bought me fancy things and everything I ever wanted, but I paid for it with my life. That's a part of me I can never replace. Living rich was honestly the loneliest time of my life."
She also revealed that motherhood has made her more realistic and sober. "I can never predict the future, I can only promise to do my very best as a mother and never lose focus. I try to protect my daughter from the negative things she hears about me as best as I can," she said.
The March issue of Bona will be on the shelves on Monday. We can't wait to get our hands on it.