There's absolutely no stopping gospel singer Khaya Mthethwa who has reached platinum status with his second album The Uprising.
The 2012 SA Idol winner, launched his new album to the media on Wednesday, 10 September at the 3 Sixty° Liquid Lounge, Montecasino, Johannesburg.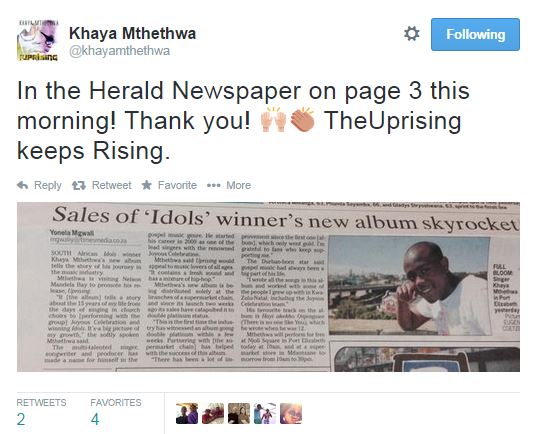 After winning Idols he released his debut album titled For You which he proved to be an extraordinary song-writer by writing most of the songs himself.
The Uprising is Khaya's first solo gospel album. He promised to release this gospel album right after winning the Idols title.
Khaya is also known for being a member of the well-established gospel group in South Africa, Joyous Celebration