Mr Cashtime has given back to the community he was raised in by doing a range of high school tours in his home province Mpumalanga.
The multiple SAMA winner,  woke up at the crack of dawn for his mission to spread some positive vibes to the kids of Mpumalanga.
Though we might think K.O was one of those kids who were too cool for school, he has shown that he's the actual opposite of what some may have perceived him to be when it comes to education.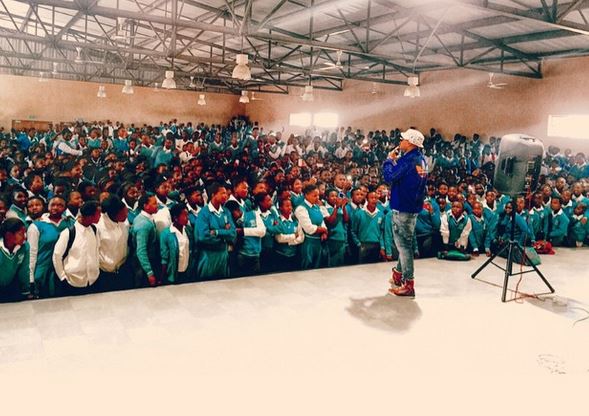 When K.O made an appearance at one of the schools, the pupils could no longer contain their excitement, as the Cashtime Tsotsi emerged from the school hallways to an uproar of kids who were clearly excited to see the star.
Seemingly shy, K.O waved at the kids and continued to address them about the importance of school and believing in their dreams.
K.O has finished directing Kid X's latest single, Se7en, featuring Nomuzi. It looks like it's going to be a scorcher of a music video.