As the Currie Cup Season kicked off locally and rugby news is currently making headlines, controversial dating site AshleyMadison.com decided to survey their South African members revealing the Top 10 rugby players South African women would most like to have an extra-marital affair with.  
The premiere dating site asked which of rugby's hotties they want to 'score' with, and according to 10,618 respondents, Jan Serfontein is considered the sport's most cheatworthy player.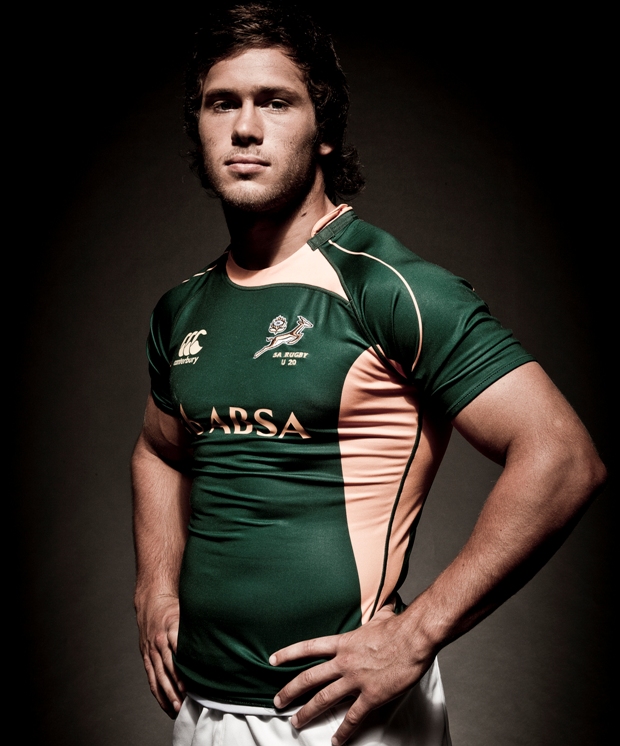 The 21 year old centre has the ladies going gaga - his chiseled chest and wavy brown hair, not to mention that pearly white smile has certainly made it easy for the ladies to lust over him.  Veteran, Victor Matfield took the 2nd spot, demonstrating he has the staying power both on and off the field!  3rd place goes to Tendai Mtwarira, what lady hasn't had a fantasy that features a dark, sexy beast?
According to Noel Biderman, CEO of AshleyMadison.com, "Our recent survey showed that many of our South African female members enjoy watching sports, and love rugby in particular. With all those ripped young men in their form hugging kit running around for 90 minutes, hormones are going to race. And if you're not getting any at home, you're bound to fantasize."
Below is the list of the Top 10 "cheat-worthy" rugby players, female members of AshleyMadison.com swooned the most over:
 
1.     Jan Serfontein 9.8%
2.     Victor Matfield 8.1%
3.     Tendai Mtawarira 6.2%
4.     Teboho "Oupa" Mohoje 5.3%
5.     Morne Steyn 4.8%
6.     Frans Steyn 4.2%
7.     Willie Le Roux 3%
8.     Lwazi Mvovo 2.5%
9.     Jean de Villiers 2.3%
10.  Marnitz Boshoff 2%
"The 'culture of adultery' in professional sport is nothing new," says Biderman.  "I realized this when I previously worked as a sports attorney managing 45 professional athletes around the globe, so your dreams may very well be turned into reality ladies."
The sexual position favoured by most of the respondents (27%) to complete their rugby fantasy was the missionary position, this is no surprise, there's a good reason this is the most common sex position!  Not only does it get the job done, it also enhances body and eye contact and guarantees he'll orgasm. 
What do you think? is Jan a hottie or a nottie?