If you haven't hit the gym in a while and you're feeling a little guilty, take comfort in knowing that some of our favourite celebs also fall off the wagon every now and again – of course, they still look like they're ready to hit the cover of any magazine at the drop of a hat, but hey, let's take what we're given.
LeAnn Dlamini took to her Instagram account this morning with this motivational pic and captioned it with this empowering statement, "Taking back control! I've been chilling for more than a month now. Not working out, not eating proper foods, not drinking enough water & this week I'm taking back control! Remember, summer bodies are made in winter!!!! #Fitspo"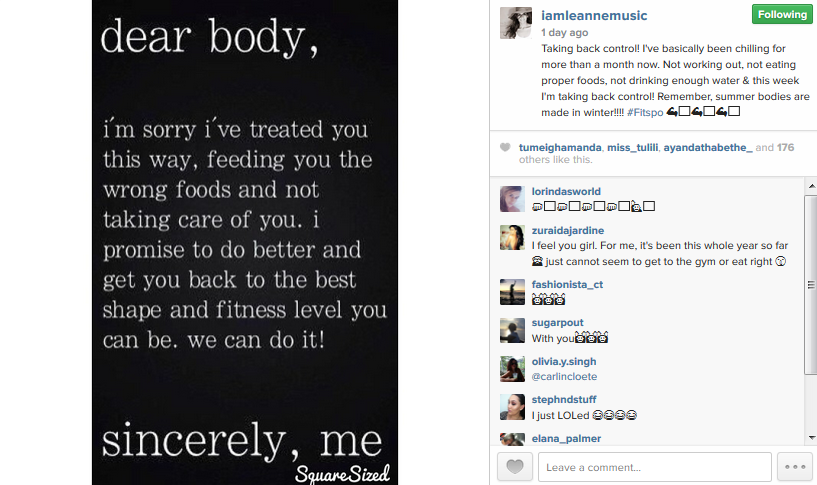 Wow, makes us feel like hitting the gym right now. LeAnne even manage to get the beautiful Zuraida Jardine to confess to a similar crime.
Zuraida commented, "I feel you girl. For me, it's been this whole year so far. Just cannot seem to get to the gym or eat right"
Honestly, LeAnn you don't look a kilogram over-weight girl, but hey, here's to a healthy lifestyle and here's to taking back control, ladies!