So this past weekend the Macufe Festival took over Bloemfontein and the dust it managed to raise still hasn't settled yet, due to the impeccable local line up that shook up the Free State province.
Now, we usually don't suffer from FOMO (fear of missing out) when it comes to entertainment events but this past weekend the pain was unbearable. We suffered tremendously as people posted their Instagram posts, documenting their experience of the festival
We, of course had to stalk the international act that was Chrisette Michelle and her band, who made no secret of the joyous time they had in Bloemfontein.
We're loving Chrisette's new braids even though she absolutely killed the bleached German-cut last year, that was our favourite look from her.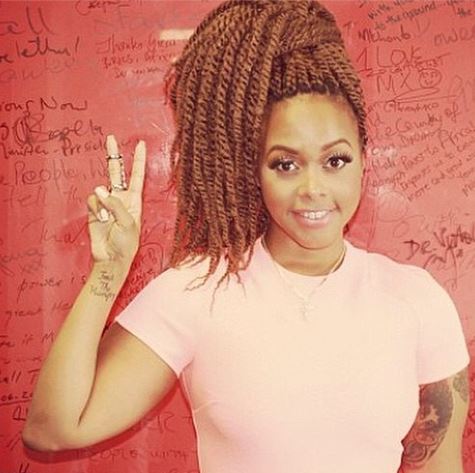 There's no denying that the festival was a serious turn up but when we saw this picture of a young woman whose outfit was said to have been inspired by the festival, we knew that Macufe 2015 is not to be missed!
​