Miss South Africa, Rolene Strauss, is a woman on a mission. The fourth year medical student, who has put her studies on hold during her reign, feels strongly about the subject of breast cancer and making more women aware of the benefits of early detection of the disease.
Strauss has launched a breast cancer awareness campaign with the unveiling of a giant wire exhibit outside Stuttafords, at Sandton City.
It is hoped that this will draw attention to the issues surrounding breast cancer and shoppers will be asked to support the cause by tying a pink ribbon to the work.
Strauss is a health fanatic and believes a healthy nation is a strong nation: "South Africans have the right to be healthy. However, just as much as it is our right it is also our responsibility to take care of ourselves and be educated around breast cancer."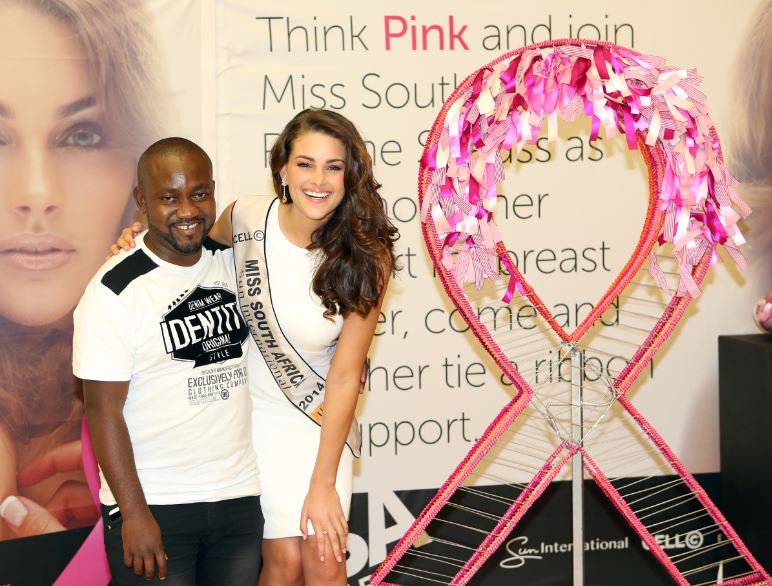 Pictured here with Dickson Nyamasoka designer of the giant beaded Ribbon, Rolene Strauss asked shoppers at the mall to support by tying a small pink ribbon to the work.