Over the past few months, the Mr South Africa competition has become synonymous with the phrase "Men of Honour". This statement extends beyond a marketing slogan or mere lip service as the Top 50 contestants have engaged with their local communities, inspired students and truly represented the brand.
Unlike many other competitions, the Mr South Africa contest gives competitors monthly challenges to test their leadership, planning and management skills, innovative thinking and creative problem solving capabilities. 
"I am beyond proud of all that the Top 50 contestants have achieved to date, and they have made the task of cutting down to the Top 25 finalists extremely difficult," explains Rudi Baker, CEO of Mr South Africa.
For example, since announcing the Top 50, the men have participated in the #BringBackOurGirls campaign; held educational talks at various schools around the country; collected blankets for the underprivileged; created and raised funds for the organisations through online advertising opportunities; and have had to drive awareness, publicity and public support for themselves to name but a few activities.
As each task or project was completed successfully, every candidate was scored according to their output and the desired outcomes. These scores were then added up and combined with the support each contestant received through their individual SMS voting lines.
"As we move closer to announcing our title winner for 2014, it becomes increasingly difficult to choose who goes through to the next round, as the competition is a fiercely contested one. Each of our Top 50 have brought something to the competition this year, but the Top 25 have taken it one step further, which has set them apart from the rest of the pack," says Baker.
Mr South Africa and the judges would like to congratulate the following contestants for making it through to the Top 25 round:
Andre Faro, Anthony Churchyard, Armand Du Plessis, Clive Maistry, David Mathe, Ditiro Rantloane, Fabian Frank, Geo Botha, Jaco Gerrits, Jean-Pierre Liebenberg, Johann Herbst, Keamohetse Rampaku, Krüger Swart, Morné Marais, Morné  Emery, Ndumiso Goodman Shandu, Nelius Du Preez, Pieter Du Plessis, Regal Colyn, Sibusiso Sibanda, Soon Scheepers, Thabang Kolobe, Themba Nkolele, Wiehan Riekert and Xavier Mgidlana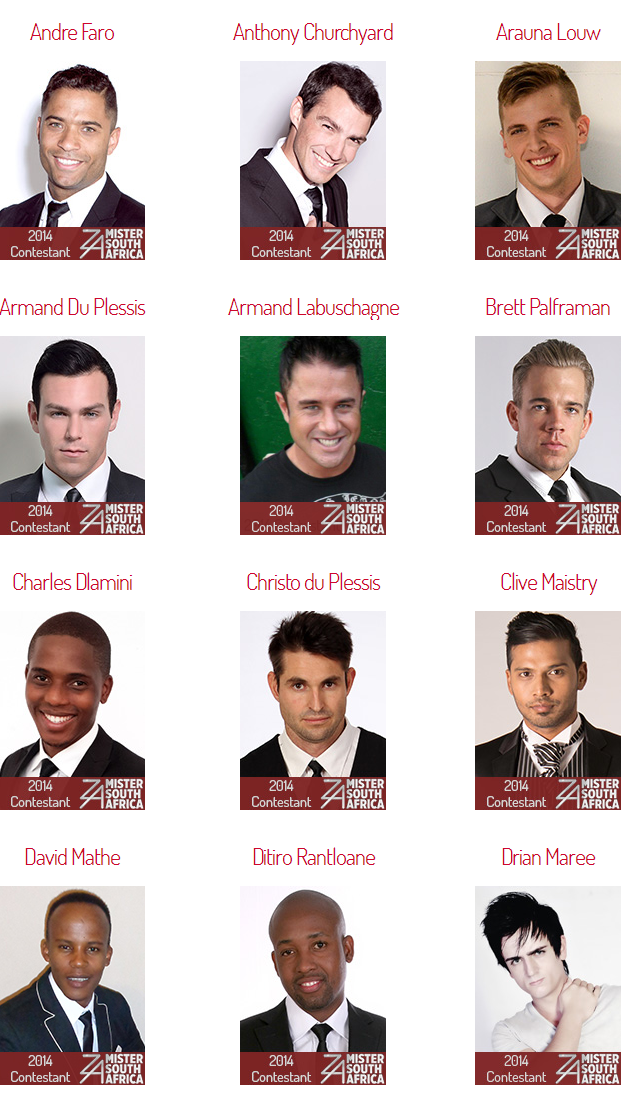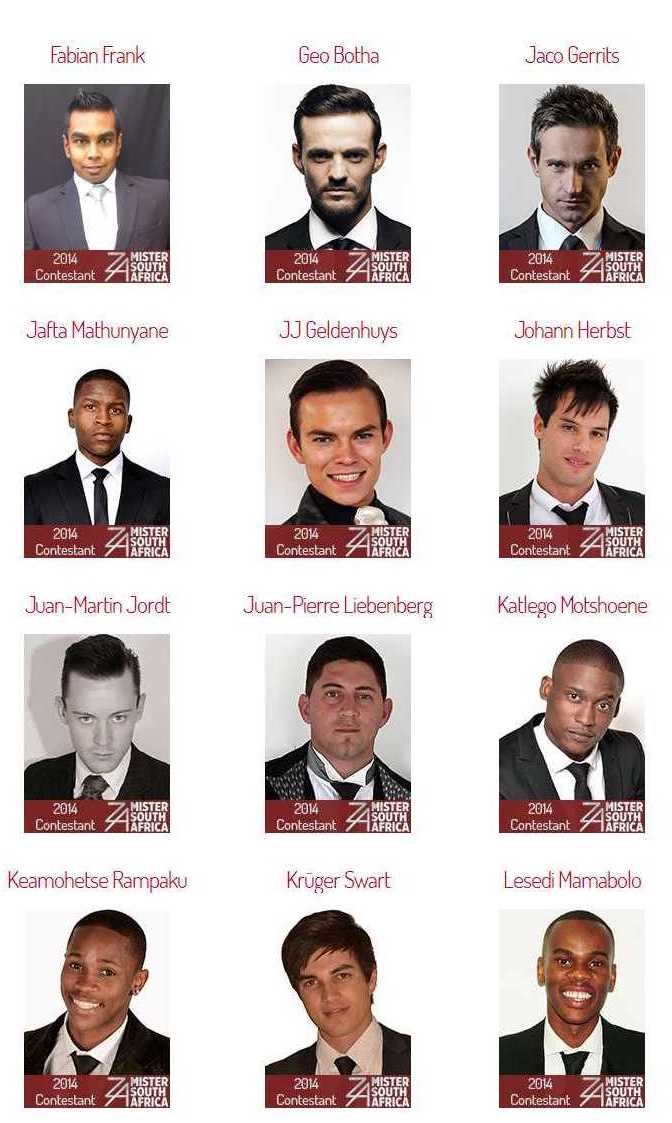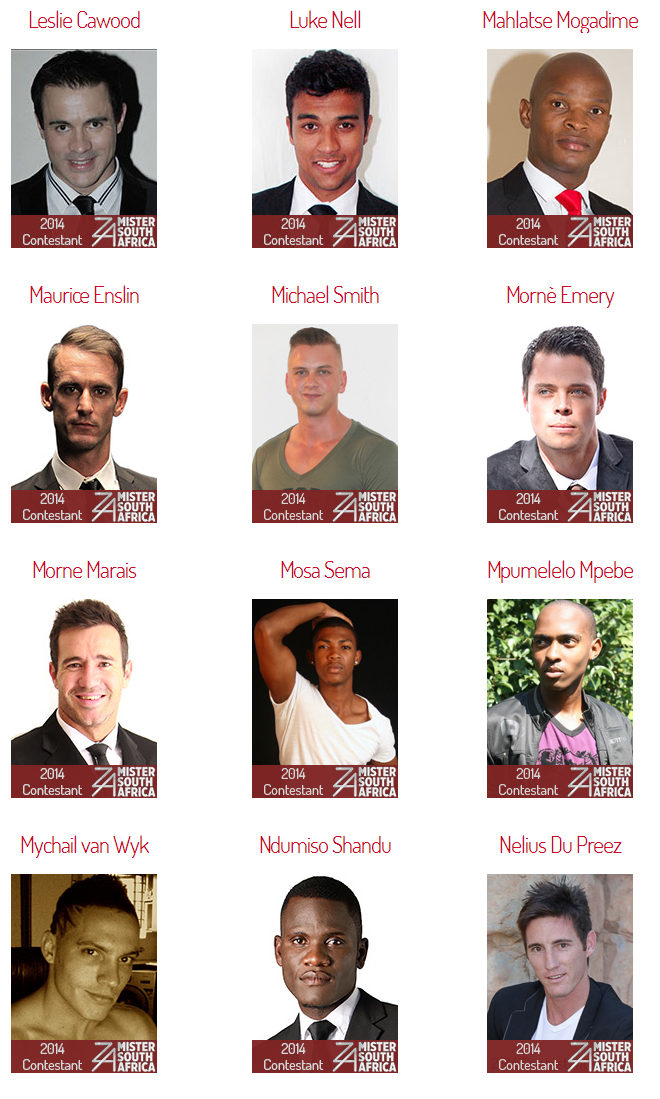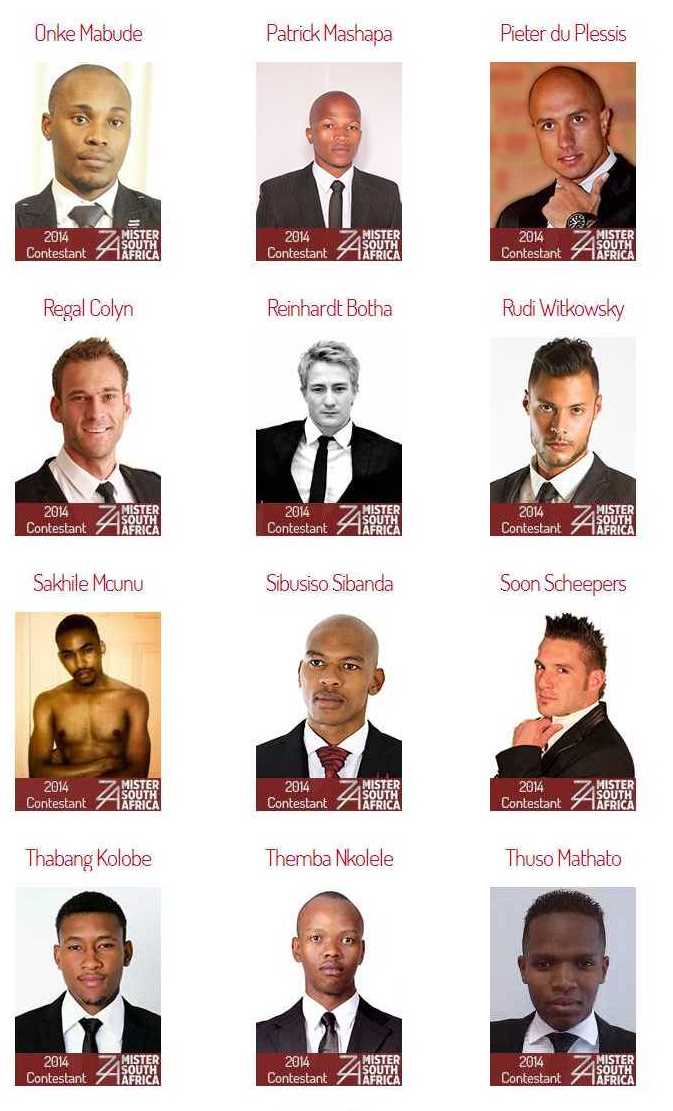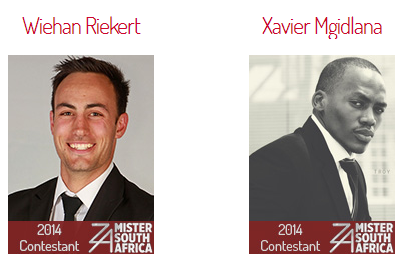 "In recognising the achievements of the Top 25 contestants, I commend each and every participant for their dedication, hard work and transformation during this competition. They have every right to be proud of their efforts and achievements. I have no doubt that their future efforts will be equally successful and rewarding, and that they will continue to be Men of Honour, making the Mr South Africa brand proud!" concludes Baker.