After what was widely considered to be one of the most nail-biting seasons of SA Idols, the "Gentle giant" Musa finally placed every ones nerves to rest, claiming the title as this year's South African Idol, beating 19 year old, Brenden Ledwaba to the title. 
The 26 year old father of one made history last night by being the first contestant from Mpumalanga to ever win Idols SA.  ZAlebs attended the grand finale and had the pleasure of experiencing the true power of Musa's effect on the audience. However, team Brenden didn't go down without a fight! Both sets of supporters battled it out in the auditorium during commercial breaks. Shrieking screams of the names of the top 2 contestants echoed throughout the whole night, at some point we were convinced that the results were going to be neck-and-neck.
The show kicked off with the top 10 contestants giving off a spectacular ensemble of sing and dance. Previously eliminated Idols contestants Innocent, Benjamin and Sonke put on their corporate look to perform their rendition of Justin Timberlake's Suit and Tie accommodated by a very energetic AKA who had the crowd on their feet- not one ounce of Jealousy was felt after that performance.
Season 8 contestants also came out to show their support as the likes of Shekinah and last year's SA Idols runner up Melissa made an appearance. The star studded affair also had the likes of Donald, Kuli Chana as well the Parlotones gracing the stage (We must say that band frontman, Kahn Morbee has been putting in some serious work at the gym lately!)
J'Something from MiCaSa stole the show with his sexy moves that had the ladies screaming for more.  Proverb even got in on the action and perfected the Jika signature dance move pretty well.
Spirits were high throughout the night; that was before the nerves really began to kick in. Host, Proverb sounded the cue to dim the lights and it was the moment millions around the country had been waiting for. As soon as he announced Musa's name (As the winner of SA Idols) an explosion of euphoria was felt all around. 
Musa walked away last night with over a million rand in prizes and of course the ultimate Idols prize of a record contract from Universal Music South Africa.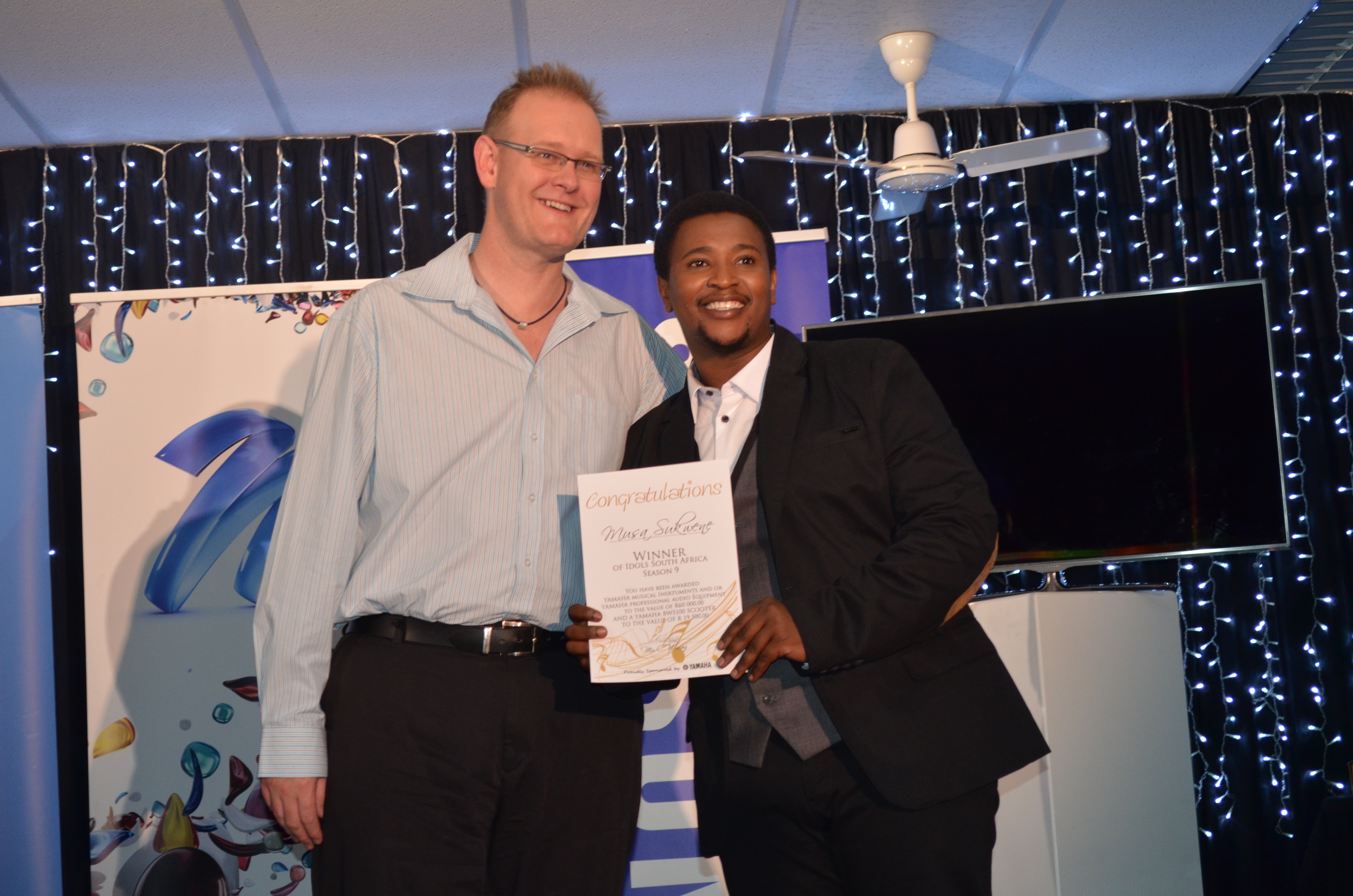 Musa will also be releasing a 4-track EP as his first studio offer and it should be ready just in time for Christmas.
Keep an eye out for our SA Idols gallery coming later on today!