Nandi Mngoma is one lucky girl. The singer and TV presenter, who is celebrating her birthday today, got a beautiful surprise from her "king" last night. The sexy starlett took to Instagram to share how beautiful her evening was.
She wrote: "My evening has been beyond amazing! This was a beautiful surprise and a half from my King. I am loved and forever grateful. Thank you for your beautiful messages, I feel your love. I really do feel like a Queen. Grateful to see another year on this earth and hope to continue making you guys proud. #Bday #Surprise #20March."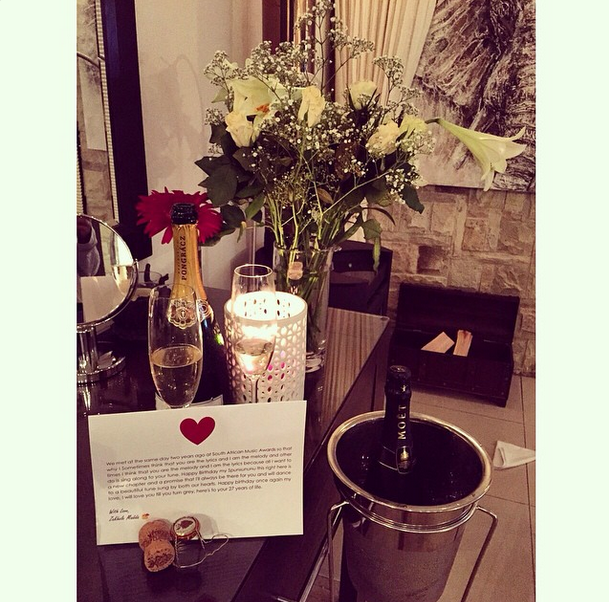 Although she didn't reveal her "king's" name on Instagram, it's no secret that Nandi is dating musician and producer Zakes Bantwini. The two have tried to keep their relationship private, but it hasn't really worked. In an interview with True Love magazine last October, Nandi revealed: "We are just two people in love. If we invite people into our relationship, then we'll have problems."
You really can't hide love. Zakes proved that this morning when he took to Instagram to wish Nandi a happy birthday.
Nandi thanked her fans on Instagram, adding: "I woke up to this breathtaking view.. I am spoilt and blessed. Forever grateful to see another day. #Bday #Dday #IamLoved #ThankYou."
Happy birthday Nandi. We wish you all the best.