Omuhle Gela is one of the most talked about celebs in South Africa right now. The actress, who made headlines on Sunday after her twar (Twitter war) with K Naomi, has revealed that she was not fired from SABC2 soapie Muhvango.
Omuhle, who left played Busi, left the soapie last year. Speaking on Katch it with Khanyi on Monday evening, Omuhle, who's now on e.tv's Umlilo, described her role as "my first gig that put me out there". When asked about her experience on the soapie, she told Khanyi Mbau: "It started off very nice. It started great, it was nice I was fresh out of school and I was excited to have landed my first role."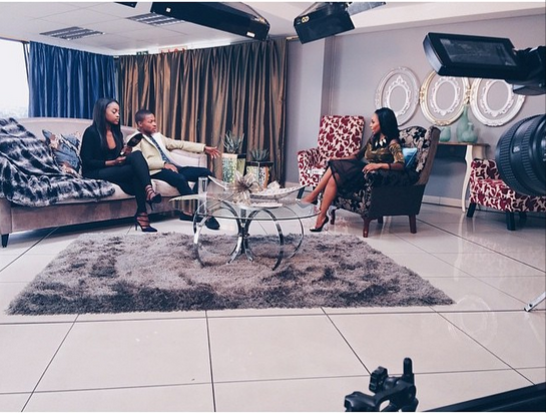 However, the ending, according to her, was just okay. She explained: "The thing is, you know with that channel there's a lot of restrictions. There's certain things you can and cannot do. So with the new contract they didn't allow me to do other stuff and I was already in another soapie on another channel."
She revealed that she was given an ultimatum. "I think if I had a bigger role there I would have chosen them, but their role wasn't doing justice for me as an artist. That's why I chose to part ways with them."