The idea of a perfect wedding for me lives on the pages of my Pinterest account. I have resolved that I might – unless I marry a Motsepe – only have that wedding in an app, to my in-app groom.
And then there is the reality that I have relatives that I will only ever meet at weddings and funerals. And so these relatives throw off my guest list plans and décor and food – finding myself without enough budget.  
These are the thoughts that flood my thoughts before and after every episode of #OPW. So this is why we are so critical of these couples, we watch so we don't make their mistakes and that we can share ideas.
So this week I was very disappointed by Julia and Solomon who are allegedly 24 and 28 years old respectively. I firmly believe they are using their soccer ages. There is absolutely NO way they are telling the truth about their age.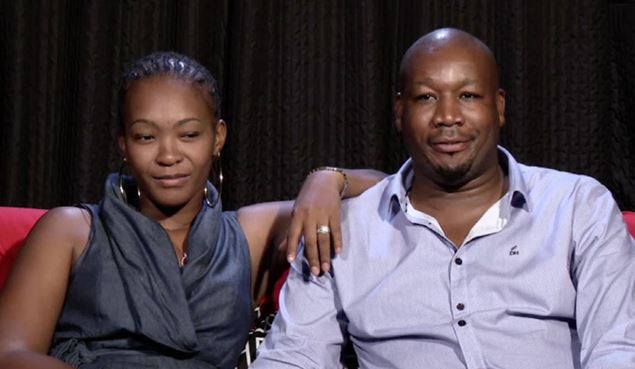 We can't take away points because they seem to have lied about their age, so we give this couple 5 out of 10.
Here's where they lost their points;
Unimpressive décor
The décor was less than underwhelming really, and so disjointed. Do we honestly still do leopard print décor in this day and age – with multi-coloured tiebacks?
I'll pass on the cake
The cake was hideous, no further explanations needed.
How about a well-tailored suit?
The grooms suit looked 3 sizes too small.
Crocodile Tears
The crocodile tears by the groom was as bad as the real crying if not worse of that from episode 11 with Mbali and Mlondi
Food = Health hazard
The deep fried steaklets in all that oil!!? No, next time, just pour a glass of juice.
But I will say that the bride hit it right on the nail when it came to her traditional attire.