When it comes to American TV series, there's always that one particular show that sweeps the rest of the world by storm. From the likes of The Fixer (Scandal) to Game of Thrones and Homeland. Once you realise that you've finished one season, your addiction kicks in and you begin panicking as you come to the devastating realisation that you don't have the next season or that the producers of the shows have been so inconsiderate as to not release the next season quick enough. We've been experiencing these terrible series withdrawal symptoms with one particular series: Orange Is The New Black! 
We're loving Piper Chapman and her clique of inmates as they maneuverer their way through the hardships of female prison, not forgetting having to deal with chauvinist male wardens. For those who are familiar with the series don't you just loath Mendez and his creepy rodent-like moustache?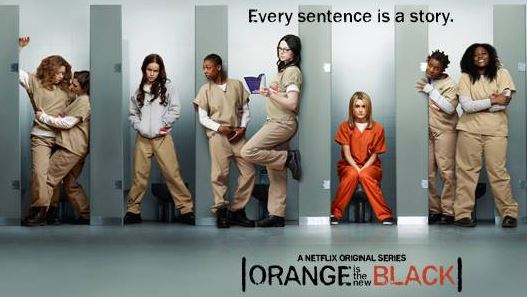 Whilst watching etv's Scandal! last week, the female prison scene, "Nadia" and her posse had us wondering which South African female actors would best play the roles of the original characters of the show and well here's our analogy of which of our local actresses would best suit the series.
Susan "Crazy Eyes" Warren:
Undoubtedly one of our favourite characters on the show we can't help but burst out into laughter whenever "Crazy Eyes" appears on screen. And whilst debating as the ZAlebs team who would fit her character, we all came to an agreement that one of South Africa's greatest actresses, Pamela Nomvete would slay this role. Remember how much of a loose cannon she was during her hey days on Generations? 

Galina "Red" Reznikov:
We call her the Russian mafia God-Mother of the series. With her deep accent, mysterious ways and fearless persona, who could we pick in Mzansi that could possibly play Red? This was the easiest character comparison for us; it was a no-brainer that Michelle Botes would do the character of "Red" justice. We need not introduce to you Michelle Botes' acting prowess; she once single-handedly held up the Isidingo story line. 

"Poussey" Washington:
Though she may not be an actress, Sade Giliberti strikes quite similar characteristics to those of Poussey with her laid back view of life and wet behind the ears school boy look. Sade would fit this role like a hand in a glove. Sorry Sade, the dreadlocks and piercings would need to go.

Alex "Stretch" Vause:
Now this was one difficult comparison to come up with, not only because we struggled to figure out which tall brunette local actress would suit Alex's character but when we finally did figure out who would, it brought a deep sadness to our hearts as this actress is no longer with us. Late Isidingo actress Ashley Callie could've impersonated Alex's character very well plus she had similar physical features to those of Alex.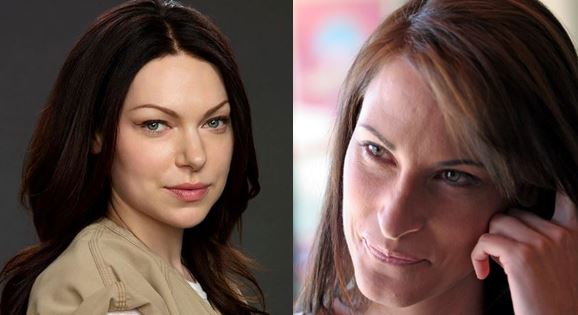 Piper Chapman:
Last but not least who would play "Piper Chapman" from our talented pool of local actresses? We nearly published this article with no South African actress winning the "Chapman title" but before we pressed that button one lady came to mind. She's been making a number of television and commercial appearances and she caught our attention the other day.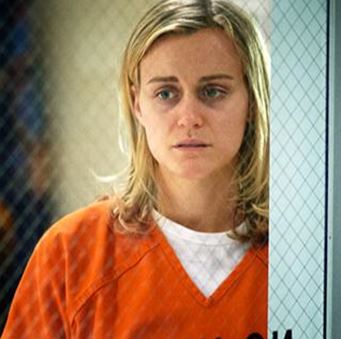 Who'd be more perfect to be Chapman than the King Pie Zulu speaking lady who also made an appearance on SABC1? Nobody, that's who!
What do you guys reckon? Did we hit the nail on the head or was this just a complete miss?