Where oh where do we start with this Sunday past's episode of Our Perfect Wedding (OPW) without offending anyone? Mzansi Magic, you have turned this reality TV show into a comedy drama, but we're not complaining one bit! 
This picture of Nicki Minaj perfectly sums up what we went through.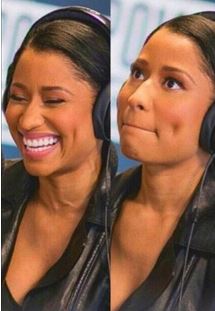 Introducing last night's couple, Emily and Selwyn, whose "perfect" joint-venture was met with plenty of Twitter heat. From the moment the groom opened up his mouth we knew it was going downhill. We honestly didn't think another Thabiso would feature on OPW. The first reaction from every viewer was that this guy was obviously gay – and as always, we like to emphasize there's absolutely nothing wrong with being gay. It just surprises us a little when you then marry someone of the opposite sex. Even DJ Black Coffee had to voice his suspicion about Selwyn.

So last night, we thought we were in for more of the same with Em and Sel, and when we heard they had never kissed (I mean never ever) you know the ZAlebs team were a little sceptical. Not even a peck on the cheek? Did anybody realise how they hardly made any eye contact with each other? Even when they did attempt to kiss on national TV it was just a giant awkward smooch. Maybe it's because Emily realised that her husband-to-be wasn't all that he came across to be.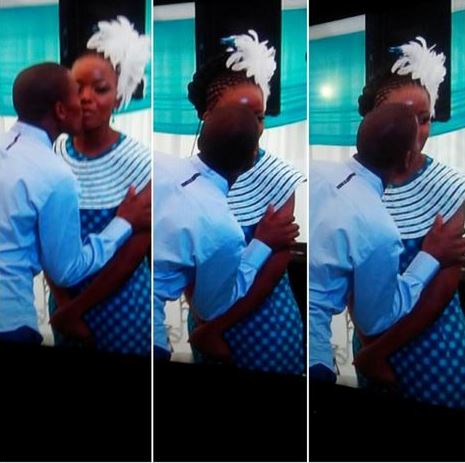 Now, many had an issue with Selwyn being hands on with the decor. That was nothing in comparison to the reaction that greeted his walking down the aisle with his lady on his arm and another man holding his hand.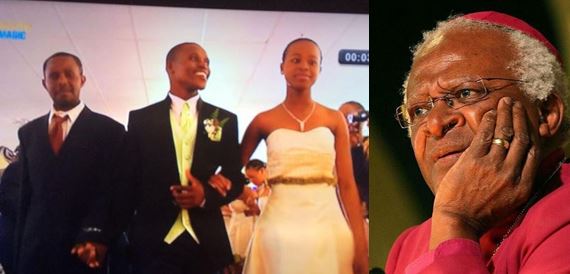 Twitter Streets are mean with their memes, this scene wasn't ignored.
People have absolutely no boundaries when it comes to OPW and social media. If you're planning on approaching OPW and Phumeza for your wedding, this picture below of Selwyn and Thabiso edited by some joker might make you want to reconsider.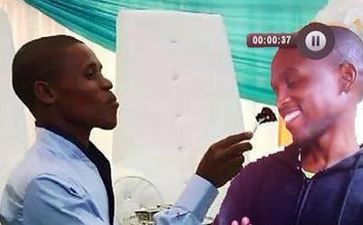 For all its popularity, there are some viewers who are beginning to resent OPW. Throughout the season the show has clearly shifted from it being a show about people's "perfect weddings" to it being a show about people's "disastrous weddings". A few people have begun to voice their displease about the comedy that OPW has become. @drtlaleng posted this up on Twitter for us to think about.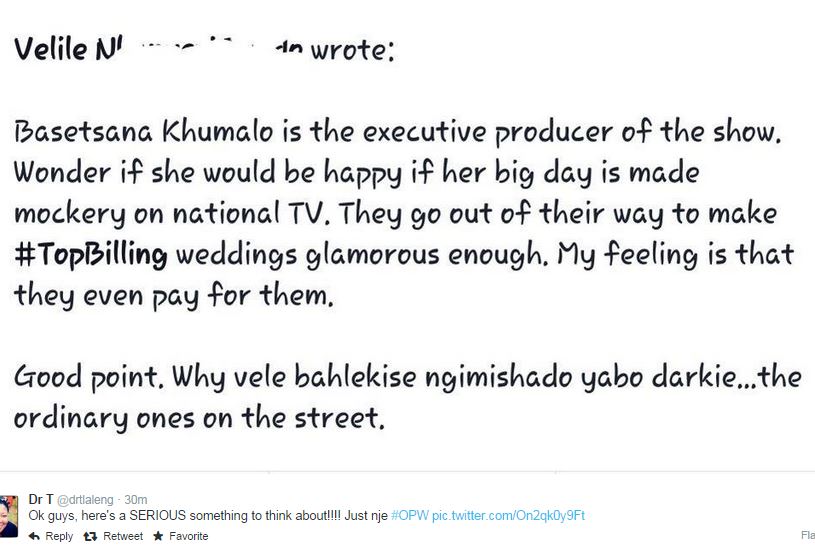 Power FM talk show host Eusebius Mckaiser also had a few choice words for us to ponder about with regards to OPW episodes, especially those that involve gay men who marry for religious reasons.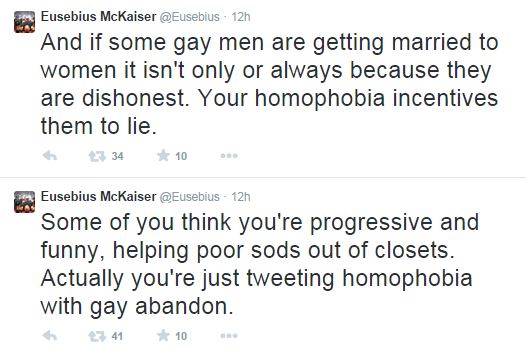 We must admit, Eusebius message made us think a little differently about how the show is presented to us and what we post up about each and every episode.
Eusebius even decided to take things a little further and discuss last night's episode of the show with his listeners.
We managed to take a listen to the debate and to our surprise, a man by the name of Bongani admitted that he was gay and that he'd be getting married to a woman. This revelation opened up another can of worms for Eusebius and his listeners. 
Other callers called in to mention that they thought that Selwyn wasn't at all gay, rather, he was a conservative Christian.
Do you agree that we should be less concerned with Selwyn's sexual orientation?