You gotta love it when celebrities make fun of themselves. Sometimes not taking this celebrity life too seriously is the best way to deal with fame and it seems like Poppy Ntshongwana is doing just that.
Poppy and her 5FM family had us rolling on the floor in laughter when they posted this ridiculously funny image, a rendition of their own Calvin Klein shoot inspired by Justin Bieber's Calvin Klein campaign which came out last month.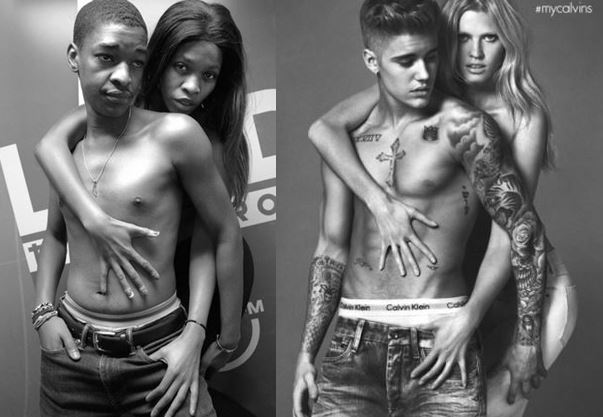 Though we'd advise Poppy Ntshongwana not to quit her day job this was definitely brilliant. Just look at how serious Ben looks and, even though, his torso isn't as chiseled as Justin's, he sure does make up for it with his rather indifferent facial expression. Correct us if we're wrong but is Poppy topless in this image?
Nice one Poppy thank you for the laughs.