In this fickle industry of ours it's seldom that entertainment websites/blogs acquire the opportunity to hang out, let alone enjoy a glorious day with a celebrity in the neighbourhood they grew up in.  ZAlebs happens to be one of those sites that has been endowed the opportunity of claiming that golden access card handed to us by "Mr Cool" himself Kwesta .
This past Friday ZAlebs travelled to the East Rand to the township of Katlehong to spend some downtime with the Boom-Shakala extraordinaire as well as to delve deep into his psyche and figure this aloof, no holds barred rapper out as well as to touch on his new foray into the world of fatherhood.
As we hopped into his car, we were a bit taken aback by Kwesta's scruffy look. Come to think of it; it was a bit stereotypical from our side to expect him to be drenched in gold chains, shades and a Butan Wear snapback.   After all, this was no music video and we were in his turf.   In fairness he explained  his rather grizzly look later on- an explanation which you will hear about in our part 2 of the interview.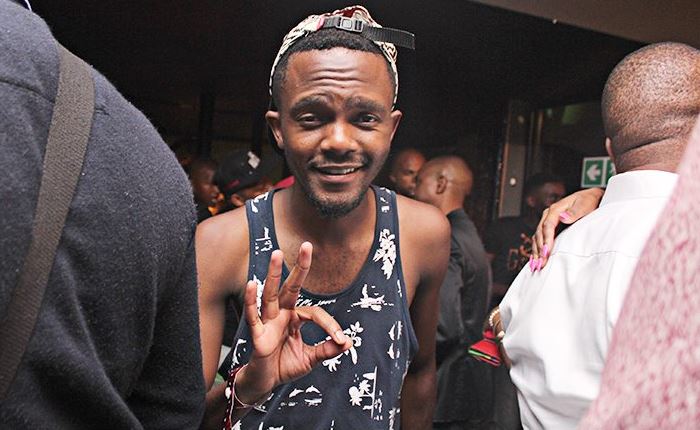 Credit: Facebook/Kwesta
Kwesta greeted us with a nod and a "Wassup" the guttural voice that comes out of this pint-sized rapper is always a wonder, how can this petite person have such a deep commanding voice?
Whilst riding through the township of Katlehong, Kwesta then turned up the volume of what seemed to be instrumental Hip Hop beats piercing through the cars speakers.  What got us most excited about this moment was not the actual beats but the constant murmuring of lyrics coming from Kwesta as he skipped from one track to the other.  This was a hair-raising moment as we wondered if we were in the presence of yet another radio banger being created right there and then in front of our eyes. It was difficult to suss out which beat he liked most as the bopping of his head became more vigorous with every track he listened to, without a doubt Kwesta had a difficult decision to make when it came down to choosing the beats he wanted for his next project.
After driving around for more than fifteen minutes we finally managed to find an area for an interview.  Kwesta introduced us to his childhood friend and older brother who later on told us that whilst growing up Kwesta was quite an aloof yet very intelligent child.  We can definitely attest to that statement as the rapper did come across as being very reserved, constantly looking at his cell phone as though all the answers he's been searching for in life were hidden in his device.  He later explained that he was actually writing a song on his phone.
After that, the real exciting stuff began as we kicked off our exclusive video interview with Kwesta. Look out for our two-partvideo interview with "Mr Cool" Kwesta as he takes us through his latest album Dakar and discusses whether or not he'll write a song for his daughter, Khai, in the near future.