Another week has brought with it another scandalous, sexy episode of #Rockville3. Twitter was abuzz with excitement of what went down in this week's episode. The show has been making colossal waves and attracting a vast amount of attention having twitter folk calling the show "flawless". Clearly the Fergusons know what they're doing.
In this week's episode, JB's (Shona Ferguson) privileges were taken away from him. This meant no more single cell or a cellphone. This all happened because of Vuyo aka Gomorrah (Hlomla Dandala). Knowing officers and having a vast amount of money clearly has its perks. After JB was moved to the group cells, the situation worsened as many of the fellow inmates people wanted him dead, all thanks to orders put out by Gomorrah.
Gommorah was not done, however as he planned on making JB's life miserable. He is busy sleeping with Dudu (Terry Pheto) who happens to be JB's wife. According to Gommorah, "There's nothing that goes well with Black Diamonds like White Gold". He plans on collaborating his cocaine business with Black Diamond (JB's club/ brothel which is currently being run by his wife while he is behind bars.) The plot thickens when Dudu goes to JB in jail requesting a divorce. And here you thought the situation couldn't get any worse…
Gommorah is not only a smooth talker and opportunist, but he is also a strategic thinker. The type of person who could control your life without you even knowing it.  Amidst all that has gone wrong, JB is lucky to have a friend like Sipho (Trevor Gumbi) who is trying to help him.  JB was able to convince Sipho to get intimate with the prison doctor, Ricky, in an attempt to get him to do him a favour. The idea came about after JB experienced an attack from a fellow inmate. The favour would be to get JB out on medical parole.
Psst, have you read our interview with Rockville's Khanya Mkangisa? Check it out by clicking below: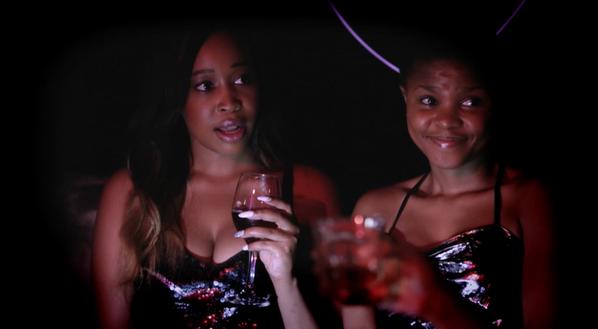 Over dinner, Sipho proposed the idea to Ricky and it seemed like a solid one, simple because each party would benefit. Ricky would receive a large sum of money to open his own practise and Sipho would help JB out. This, however, meant that JB would have to get hurt. He then instigated a fight in the prison dining hall where he stabbed himself.
On the other side of the world, Mpho (BoityThulo) is still crazy about Oupa. Seeing him hooking up with other girls clearly kills her. She may hide her feelings around him, but the pain she feels is her demise.
This week's episode was truly action packed, we already can't wait for next weekend! Do you think JB has done enough to survive until then though?