(Credit: Justine Sacco Facebook Profile [Since been deleted])
#HasJustineLandedYet is probably trending at the top of your Twitter timeline, and you're probably wondering why, and who Justine Sacco is.. She's not a celebrity, she's not a global icon, she's not somebody whose arrival the public is anxiously awaiting. She's a PR Communications Director, working for international Media company, IAC. You'd expect a PR Comminucations Director to be the last person posting idiotic tweets, but Justine was on a mission to prove your expectations wrong. 
Justine Sacco, American PR Officer, tweeted the following on Friday: 

The tweet, stupid as it was, showed a clear lack of foresight and a complete disregard for the consequences it could bare. Within a matter of minutes Justine Sacco went from being a PR Officer to the most infamous racist on the internet (At that moment in time) and the hashtag #HasJustineLanded trended globally; for all the wrong reasons, of course. 
It gets worse; Justine Sacco's employers, international media house IAC, took to the internet to post a statement of their own; knowing that associations with such negative publicity will do their own Public Relations efforts absolutely no good.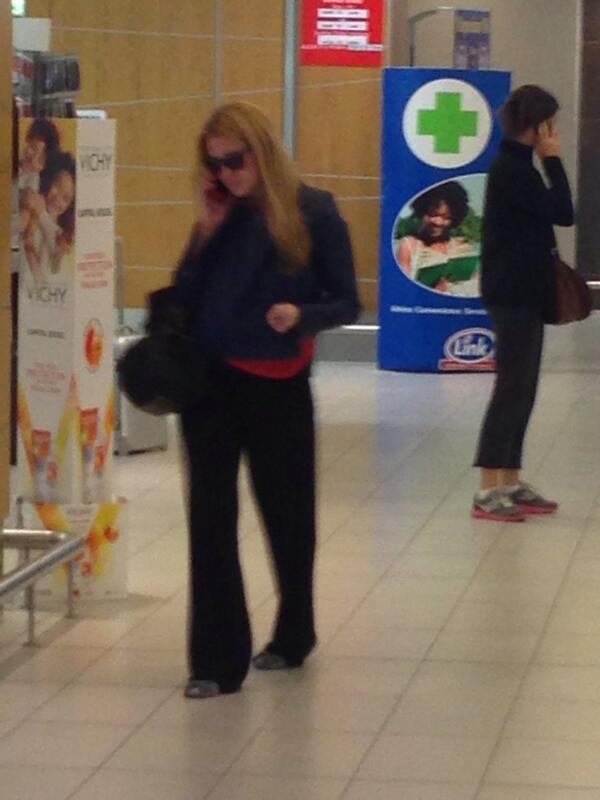 Justine Sacco Landing at Cape Town International
"This is an outrageous, offensive comment that does not reflect the views and values of IAC. Unfortunately, the employee in question is unreachable on an international flight, but this is a very serious matter and we are taking appropriate action."
What was pretty funny was the moments after #HastJustineLanded began trending, Justine Sacco replied to a tweet linked to the hashtag; the comeback is hilarious. 
In the time since the now infamous tweet was posted, Justine has deleted her Twitter account and a Facebook "Hate-Page" has been erected in her honor, attracting over 68 likes in a few short hours.